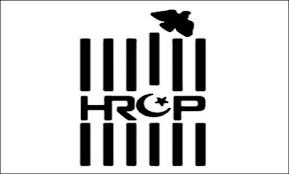 Lahore:  Noted poet and columnist Harris Khalique has been appointed secretary general of the Human Rights Commission of Pakistan (HRCP), a premier writes body of Pakistan.
"We are delighted to announce that Harris Khalique has been appointed secretary general of the organization," the HRCP said in a press statement on Friday.
Mr Khalique succeeds I.A. Rehman, a noted rights defender and journalist who retired from the post two years ago.
He will help set HRCP's institutional goals as Pakistan's leading human rights organisation, head its secretariat and supervise day-to-day management. "In so doing, he will help carry forward the work of HRCP's co-founder, Asma Jahangir," the statement added.
Mr Khalique is a leading poet and author, a University of Iowa Honorary Fellow in Writing and a recipient of the President's Award for Pride of Performance.
Over the last 25 years, he has successfully led, managed and advised civil society organisations, community development projects, labour rights movements and human rights campaigns in Pakistan, South Asia and Europe.
He has also worked with the Aga Khan Foundation, Amnesty International, Strengthening Participatory Organisation, DAI and various United Nations agencies, among others.
He also contributes regularly columns on varied subjects and literary reviews to the national and international media including Dawn and New York Times.
He is author of nine poetry collections in Urdu and English, including Aaj Jab Hui Baarish, Melay Mein, Ishq ki Taqveem Mein (Urdu), Between You and Your Love and two books of prose. 
Khalique has written poetry in three languages (Urdu, Punjabi and English) with a distinct voice, characterizing Pakistan's working class.