As a citizen born in the 1980s, I grew up watching Kashmir Solidarity Day parades and looking at posters depicting children and women injured or killed by Indian soldiers. While this kind of imagery is horrific for the children's mind you get used to it. Your reaction, though just as visceral each time, gets muted over the years. Eventually, I joined the group of people who look at such posters and don't find it necessary to discuss them.  Our visual and mental numbness makes it an occasional discussion only to absolve ourselves from any analytical burden and shifting responsibility to outsiders not less the United Nations.
I fear greatly, however, that the recent slew of child rape and murder cases that have cropped up like tumors across the length and breadth of Pakistan are also being received by this nation in a passive, almost belated manner. I have had the good fortune of working in child protection, particularly on Life Skills Based Education (LSBE), a curriculum tailored to provide secondary school children with basic, necessary information regarding self-awareness, hygiene, and conduct in their community settings.
LSBE, as the discipline is called, focuses on puberty and contraception in its international version, but has been suitably contextualized for Pakistan. The initiative not well received publically amidst bigotry and ignorance the advocates of LSBE find it hard to function as they are deterred by a combination of factors.  Confronted by a combination of deliberate ignorance and groupthink — the latter promoting a culture of silence amongst teachers and parents alike, such initiatives would require great intrepidity. It is no surprise that despite the recent cases, LSBE has not been introduced as a large-scale effort to educate people and prevent such cases from happening, through the platform of schools.
Social media is rather divided when it comes to the parliament's move to introduce public hanging for child murderers/rapists. Ask me personally, and I believe that the escalating number of such cases is evidence alone that current methods are not working. I believe this can serve as an effective deterrent, and I disagree with the misleading notion that such moves of public hanging will encourage rapists to murder their victims — as we know, the numbers are alarmingly high. That is, however, a contested opinion, of course. As we know that the justice system is often vulnerable to several elusive temptations including but not limited to conflicting evidence, or misguided protection for the accused, being amongst them.
A definite cause for alarm is the parliament's scattered response. Our Minister for Human Rights actually chose to skip this particular session, apologetically explaining that she was against the decision. Fawad Chaudhry, Minister for Science and Technology, openly rejected the bill as did many others. Why are we unable to provide a mature, consolidated response to an ongoing crisis? With other children at risk, a divided approach to countering this painful crisis and the common citizen as unaware of child protection-what it means, how to educate children and deal with various challenges, how can we expect to counter this crisis? A basic analysis of public awareness and perception of risky situations for children tells us that we have a lot to learn.
I look no further than the parking lots of private schools, where children of all ages are seen at the mercy of their drivers. I have stood up to quite a few-one comes to mind recently-the man was picking up and placing his face close to a visibly uncomfortable 5-year-old girl in his care. I walked up to the child and asked her who she was waiting for, and for the remaining time I was there he seemed to behave himself. My response will be seen as intrusive by many parents-and many have genuine excuses to leave their children in their drivers' or maids' sole care. What are these excuses, however-which job or task or chore is more important than a child's emotional and physical well-being?
Abuse-even at the most basic level even when it does not lead to rape and murder is a cancerous blip on the child's life radar for the rest of their time on earth. It is never forgotten and affects their self-esteem, their relationships, and their ability to enjoy what are usually nature's freely given gifts of intimacy, pleasure, and sleep. What is the opportunity cost of the jobs, the tasks, the chores that prevent us from escorting a young child to school, or to the madrassa, or cause us to leave them playing along in our streets or visit the grocery store? It is immeasurable and indeed, eternal.
---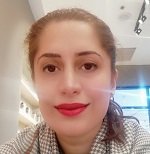 Anita has nearly fifteen years of experience in strategic communication, capacity building and linkages development. An avid reader, cultural enthusiast, and writer, she advocates social causes and resides in Islamabad.