Thousands of passengers are stranded at Tatapani area, Shimshal valley due to blockade of roads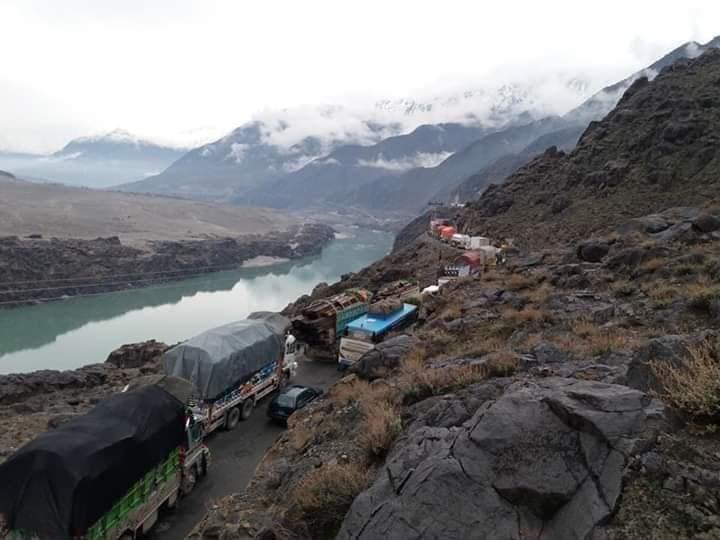 GOJAL: Recent heavy rains have wreaked havoc in several parts of Gilgit-Baltistan damaging roads, crop fields and orchards. Karakoram Highway, the main artery linking China with Pakistan is blocked at several pints due to landslides and mudslides.
The rains damaged Shimshal jeep road disconnecting the valley from rest of the world. Every year the road is damaged by rains and floods and a bridge has been washed away five years ago and passenger vehicles cross flooding streams at Purk Zherekh risking the lives of the passengers but the district administration is not taking any steps to repair the road or rebuild the bridge.
Shimshal link road has been blocked at several places from Dut to Shaskin after heavy rainfall triggered landslides and mudslides.
Locals have urged the district administration and GB government to send machinery to the valley to clear the blockades and restore traffic on the road.
Students, women and patients are facing difficulties due to blockade of the road.
Heavy rains and glacier melt and lake outbursts also created flooding situation in rivers damaging crop fields and orchards at Passu.
With the swelling of Hunza River, it changed its course and hit Janabad settlement eroding a major chunk of the cultivated area, a hotel and trees. The KKH is also in danger and if the flooding situation continues it may wash away a portion of the highway near a low lying area.
They complained about the indifference of GB Disaster Management Authority and other relevant organisations towards the situation as they are not taking any measures to stop erosion of land.
KKH blocked at Tatapani
Massive landslides and mudslides at Tatapani, Chilas, Diamer District of Gilgit-Baltistan has blocked Karakoram Highway (KKH) disrupting vehicular traffic on the busiest artery of the region. Thousands of passengers including women and children are stranded in hundreds of vehicles, people posted on their social media pages.
The highway is blocked at multiple points since Sunday night due to massive boulders and mud brought down by torrential rains and floods, local reporters said.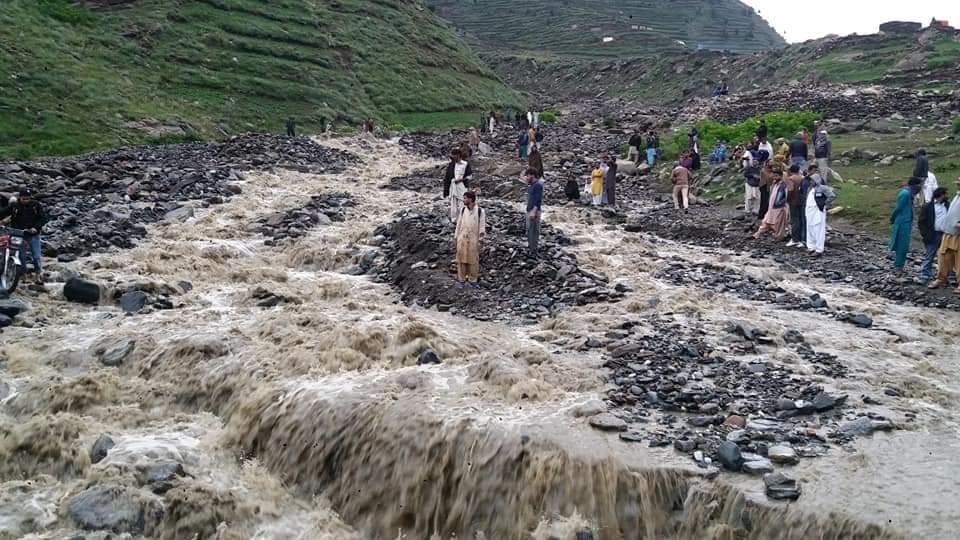 FWO and GBDMA machineries have been mobilized, work is in progress but it will take hours to clear the debris and restore traffic on the highway.
Last week Jalkhad-Chilas road near Babusar pass remained blocked at various points for three days due to flashfloods and landslide. Thousands of people were stranded at multiple places.
Pakistan Met Department (PMD) had predicted that due to combination of rain with snowmelt by persistent high temperatures, there is high probability of GLOF and flash flooding in potentially vulnerable areas of Chitral and moderate GLOF/ flash flooding in vulnerable areas of Gilgit-Baltistan.
PMD has predicted more than normal rains in the country during the monsoon season this year.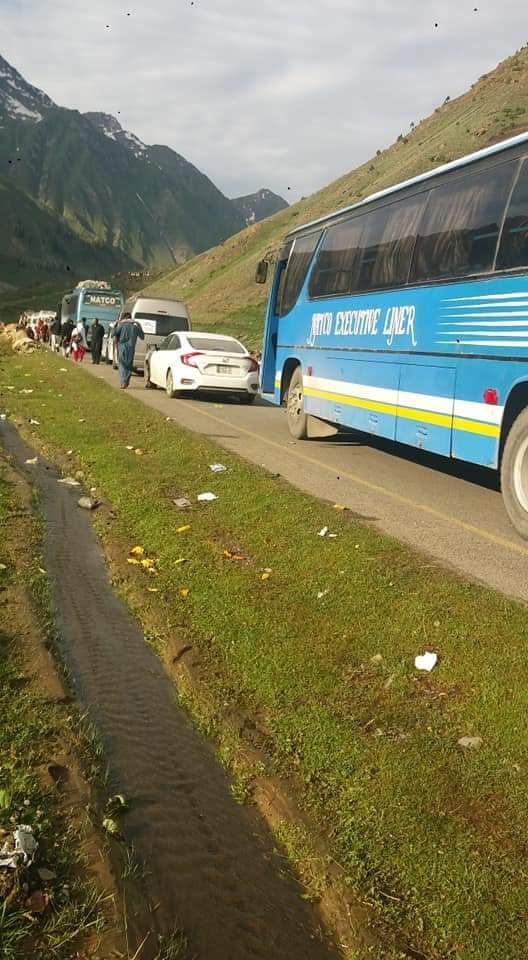 Met office in June had forewarned of dangerous conditions in parts of Gilgit-Baltistan owing to above normal rainfall and flooding in rivers.
Unlike the previous years' wherein below average rain was recorded, this time it had predicted slightly above normal rains during first half by July and below normal during second half ending by August 15.