---
By Meher Jabeen
---
Domestic violence, rape, and murder have been around in Gilgit-Baltistan for so long, but these subjects are considered taboos in our society. People do not dare to talk about these subjects openly and put them under the carpet to save the so-called 'honour' of the family, region, or religion.
Domestic violence is considered normal in our society. However, it is a fact that domestic violence is a crime that goes unreported partly due to the ignorance of the victims about their rights who accept the abuse as a part of their fate. But an alarming increase in such crimes has forced people to speak out at least on social media.
Hypocrisy and double standards are rife in GB's society. We react strongly on frivolous issues but keep mum on genuine issues. For instance, a rap music event was recently organized by a group of elite families at Passu in Gojal prompted massive criticism by individuals and institutions alike. The Deputy Commissioner issued a notification in haste banning all kinds of indoor and outdoor cultural and musical events in the Hunza district. Wow! This is hilarious indeed. The DC instead of taking action against criminals and polluters tried to punish the people for an event that had nothing to do with the locals. In fact, it was his responsibility to regulate the event but he failed to do so. When people made it a topic of major concern then he swung into action and issued a notification without giving any concrete reason to banning cultural events.
We then got the terrible news about the rape and murder of a 12-year old school girl belonging to a poor Gujjar tribe in Ishkoman valley of Ghizer District allegedly by one of her close relatives. However, this subject becomes very sensitive for the people of GB. Firstly, it somehow shows the real picture and reveals the bad side of GB and what the outsiders will think about us?
We like keeping such incidents under the carpet and give free hand to the predators to get away with their crime.
We didn't hear any kind of condemnation from any government official or any political or religious leader. The deaths of two married women in unexplained circumstances were reported the same week in Gojal. But one of them also turned out to be a cold-blooded murder by the victim's in-laws. The father-in-law and brother-in-law of the victim have reportedly confessed to their crime and sent to jail on 15 days remand but the husband and sister-in-law and mother-in-law of the victim have been released.
I was searching for those groups and pages on social media as well as on mainstream media if someone has condemned these brutalities.
Sadly, I could find very few and wasn't surprised to see that only 30+ people have reacted to the post and comments from only 6 people. This shows where we stand as a so-called literate society, and most importantly as human beings?
The lukewarm reaction from people to the gruesome incidents shows the numbness and insensitivity of the so-called 100% literate society. We don't want to speak on these subjects from a social and psychological perspective. We still link such issues with 'honour' of a family, region, or religion putting them under the carpet that perpetuates not only the miseries of women but also emboldens the criminals.
There are several reasons that restrict us from talking about these social issues which are rising with an alarming ratio in Gilgit-Baltistan.
One of the prime reasons is we do not consider domestic violence a social and psychological problem. Our society is shrouded in delusional values and 'honours'.
According to research, conducted by the Karakoram International University's Department of Behavioral Sciences, married women in GB reported higher levels of domestic violence (88.8%); psychological (69.4%), physical (37.5%), and sexual (21.2%).
The researchers identified various associated risk factors of domestic violence including poverty, the influence of in-laws, second marriage, stepchildren, forceful intimate relationships, husband's irresponsibility, addiction, and poor mental health of the abused women in GB.
Another dangerous trait is victim-blaming by misogynists and right-wing religious groups. For instance, when such comments come from the country's prime minister, it emboldens the predators and reinforces the patriarchal misogynistic mindset. Imran Khan has constantly reinforced some of the worst stereotypes about Pakistani society blaming victims of sexual abuse by suggesting that the inappropriate dress of women arouses Pakistani men's sexual impulses.
What is domestic violence?
According to legal and social experts, "domestic violence is abuse or act of violence which is done by one person to another when they are engaged in a domestic setting such as cohabitation and marriage. Domestic violence takes place between intimate partners as well, where one partner abuses the other forms such as mental, physical, religious, emotional, verbal and so many other ways, ranging from coercive forms to heinous marital rape, and also include violent physical abuse such as acid throwing, female genital mutilation which causes disfigurement and sometimes even death. The various forms of domestic murders which come under domestic violence include stoning, dowry deaths, honour killings, burning, and others, etc.
An abusive relationship is also a form of domestic violence in which a cycle of abuse followed by tensions, violence, and reconciliation is established after short intervals of time. The outcome and side effects of domestic violence are that victims suffer from various physical and mental disorders and disabilities leading to suicide.
The gender equality ratio also plays a key role in domestic violence. In countries like Pakistan and for that matter of GB women suffer from domestic violence more often than expected and mostly the cases are never reported. Because women are thought to believe that whatever their partner is doing should be accepted by her and that it is her fate and she has to keep up with their family and children.
This disgusting and outrageous statement has drawn strong criticism from women's rights groups and intellectuals seeking his resignation.
We compel our daughters to accept the fact that they have to tolerate every kind of abuse when they are married off. If any girl complains about the abuse of her in-laws to her parents, she is hushed up and absolves themselves of their responsibilities to protect her. It is her fate that she has to face violence and abuse.
This is the harsh reality of our society and our region. I have seen women being told, "Tolerate everything even if your husband, and in-laws physically and emotionally abuse you. Your responsibility is to stay silent and that will make you a good obedient woman. You will have to bear every hardship and abuse for the sake of the honour of our family and kids".
However, when a woman speaks about her agonies and rights she is named and shamed. She is blamed for her problems and the violence just because she dares to speak.
Let's think about where we stand as humans. Do we belong to any civilized society or a lawless society where the law of the jungle is prevailing? If we have such a mentality with a 100% literacy rate then there is something serious fault in our male-dominated patriarchal society, outmoded culture, our education system, and our social values.
We might be educated but we can never be civilized, just, and tolerant unless we become good human beings.
I have few questions, if you are so protective and possessive about your sisters and daughters then where does that honour go when your sister faces abuse and when she is beaten up? Where does that honour go when she is raped and murdered? Where are those brothers, fathers, and mothers when she needs you the most?
If you can't provide shelter to your sisters or your mothers then you don't have the right to take responsibility for that honour. If you shut the door of your house on your daughters then you cannot call yourselves humans. You live only for your sons, not your daughters.
There is a need on the part of the government to declare any form of abuse a criminal offence and make legislation on domestic violence and protection of women of Gilgit-Baltistan; set up a helpline for women in distress so that they could report domestic violence.
A mechanism should also be put in place to ensure the implementation of these laws strictly.
The government, political parties, media, and civil society should create awareness about women's rights and how to stop violence against women.
Violence doesn't come only from men, however, there are women who are responsible for violence against other women.
There is a need to demolish the patriarchal mindset that makes men and women beasts prey on weaker women.
Enough is enough. Violence against women in GB must be stopped forthwith.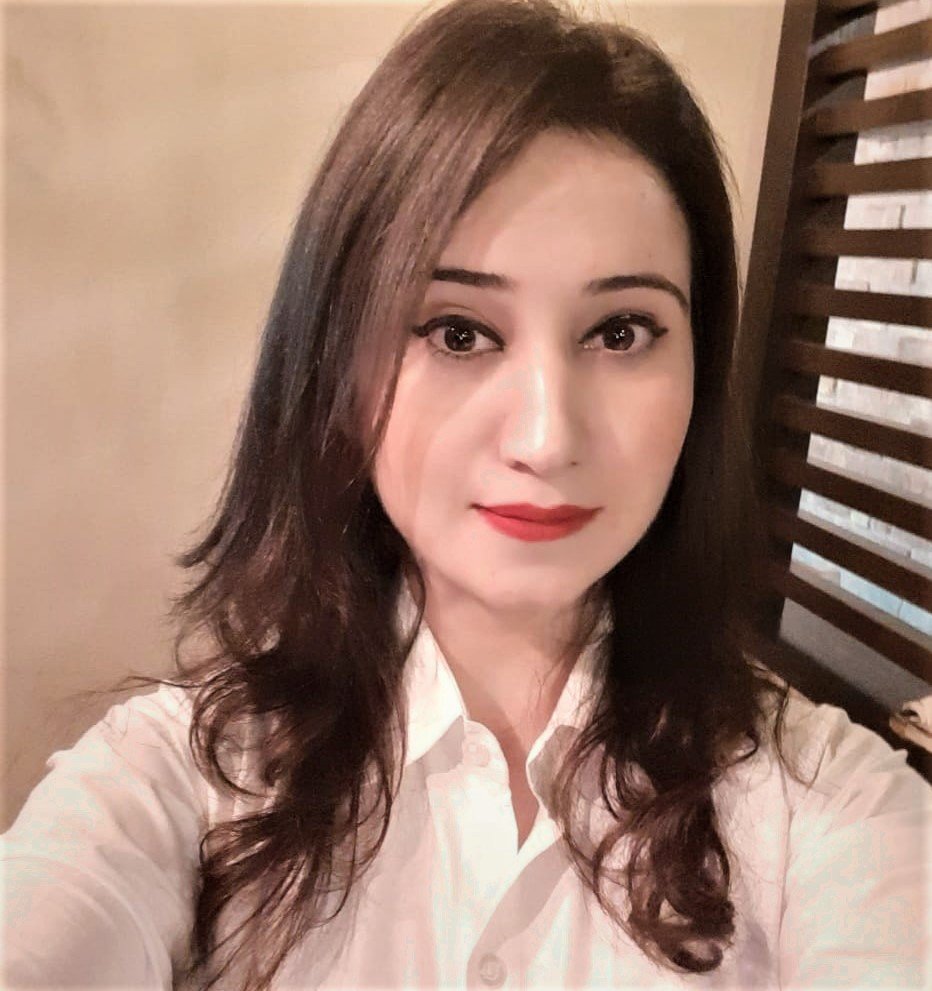 Meher Jabeen is an entrepreneur. She is a graduate of the Asian University for Women, Bangladesh. She got a master's degree in politics, philosophy, and economics. She is also a member of Girls Razhek, a platform for progressive women in Gojal upper Hunza raising voices against any kind of violence against women.