By Farman Ali
Literati of the capital have called for the promotion and dissemination of the message of love and harmony derived from the everlasting work of literary giants like Shaikh Ayaz, Gul Khan Naseer and Ajmal Khattak. This message could be spread among the people through the translation of their work in all national languages.
The message of all these thinkers and philosophers, despite their hailing from different linguistic and cultural backgrounds, composes of some startling commonalities and not only transcends boundaries but also relevant today. It would continually remain so until social injustices and tyranny prevails. The message has inspired generations beyond boundaries. However, it's quite a rueful fact that their works have not been given due recognition, the writers and the literature lovers from Islamabad lamented.
They questioned the role of literary and cultural bodies for not fulfilling their mandate in promoting the works of Pakistani poets and writers who stood up against dictatorships, and repressive regimes.
They also expressed their dismay on the decline in knowledge generation, civility and tolerance in society, especially in politics while attributing these phenomena to the apathy of institutions and society as a whole towards the literature.
The writers and intellectuals of the capital shared these observations with the participants while speaking at a literary event, held in memory of Shaikh Ayaz, one of the leading poet, writer and intellectual of Sindh, at the Pakistan Academy of Letters (PAL).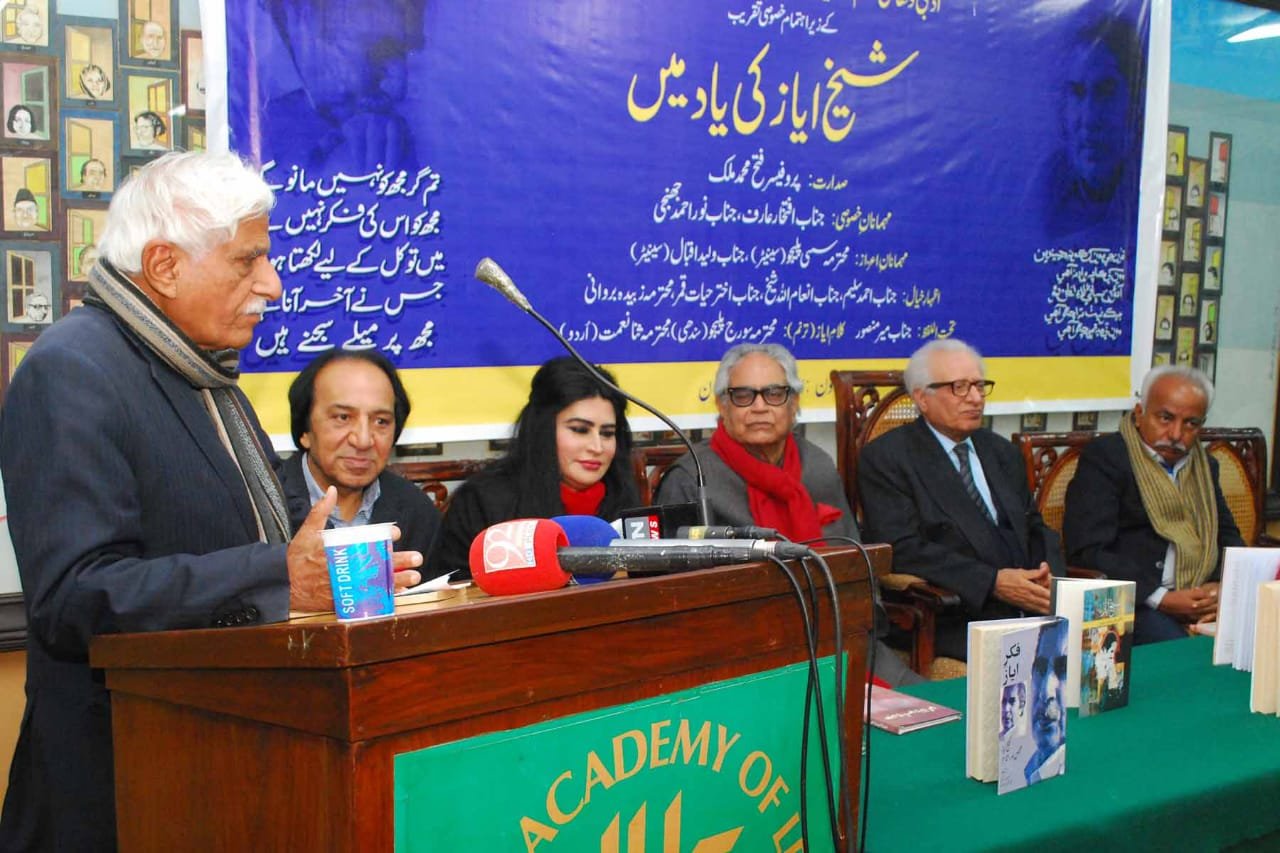 The speakers acknowledged his contribution to Sindhi and Urdu literature alike spanning six decades and described him 'Pablo Neruda of Sindh'.  He was a poetic colossus of the 20th century of Sindh. His poetry ranges from the traditional bait, wa'i, nazm, free verse, and ghazal, they added.
Organised by Zavia, a literary organisation, Mohan Jo Daro Café, a cultural centre and Sindhi Adabi Sangat in collaboration with PAL, the event was presided over by Professor Fateh Muhammad Malik who regretted that two literary giants like Faiz Ahmed Faiz and Shaikh Ayaz produced the best of their poetry in jails and questioned why it is so that our best minds are not allowed to breathe in a free environment.
Sadly, Professor Malik said, during the over seven decade's history of Pakistan, progressive writers and poets such as Faiz and Ayaz, spent most of their lives behind the bars.
Noted poet and intellectual Iftikhar Arif and Noor Ahmed Jhanji, an expert on Ayaz, shed light on the life and work of Ayaz and said no other poet could reach to his caliber except Faiz.
"Ayaz introduced new diction, wrote on diverse themes, steeped in classical raagas but with contemporary tone and modern vocabulary which is unmatched, Mr Arif explained.
He also spoke about the 20th century progressive literary movements against colonialism in the world which inspired many literary strands and politics. "Ayaz like Shah Inayat Shaheed, the first mystical poet to wage a struggle against rulers and feudal, belonged to that tradition of resistance," he said.
Noor Ahmed Jhanji who has written four books on the poet said the poetry of Ayaz has a universal appeal while terming it 'globalism'. By translating Shah Jo Risalo into Urdu, he has transcended boundaries and built bridges between different cultures and nations, he explained.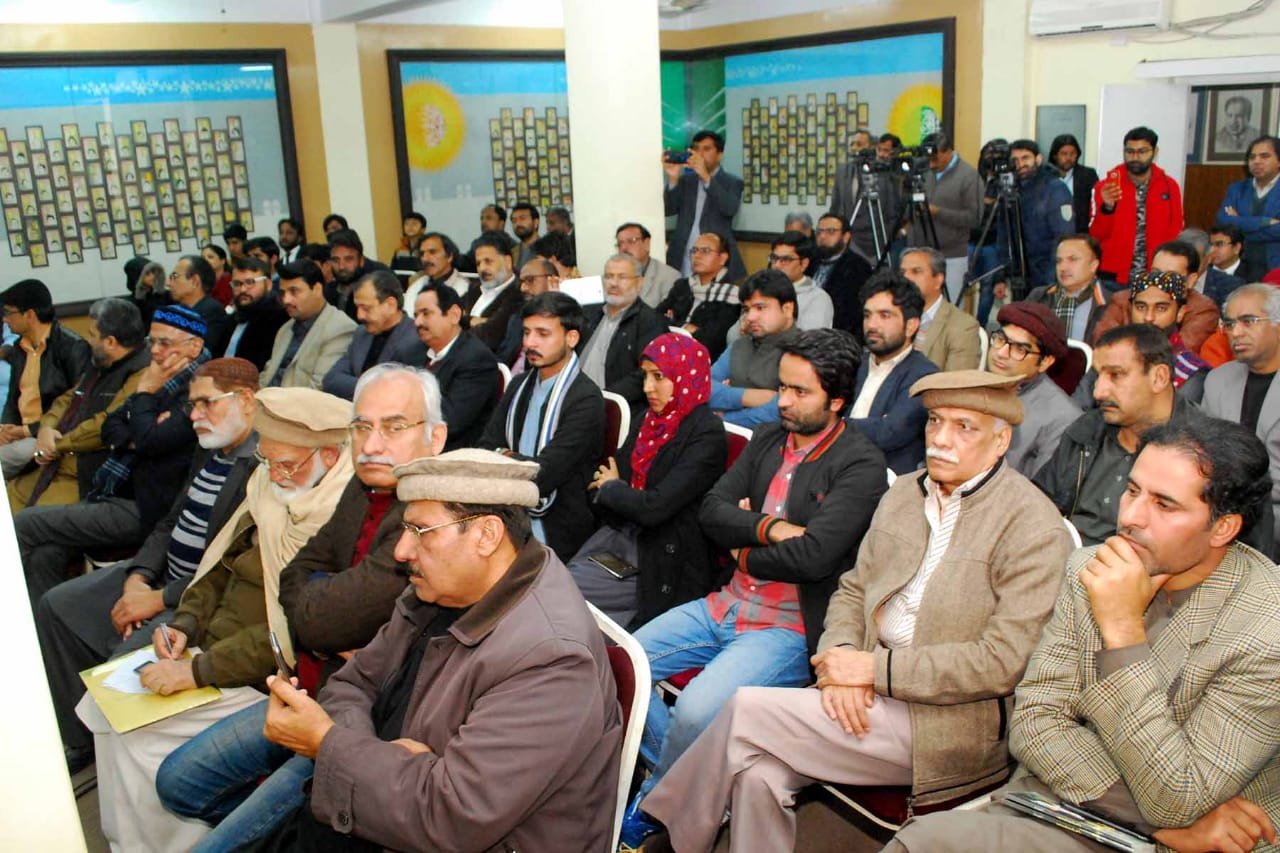 Mr Jhanji said Ayaz's poetry has different layers and themes containing cultural heritage, folk wisdom, Persian traditions, love, Indus civilization, and common man's life, dreams, aspirations and woes which he studied closely as a lawyer.
Senator Sassui Paleejo recounted her family and political association with the poet. Senator Walid Iqbal could not make it to the event because of his political commitments.
Researcher and writer Ahmed Salim, said he was lucky to have born in the era of Shaikh Ayaz, Gul Khan Naseer and Ajmal Khattak. He recalled his first meeting with Ayaz in Sukkur in year1967 and the second time in 1970 to witness the historic moment when the whole Sindh ruptured into jubilation on hearing the news of breaking 'One Unit' and getting back the provincial status.
Mr Salim said he translated 100 verses of Ayaz's poetry into Punjabi. Appreciating his work, the poet assigned Ahmed Salim to translate Shah Jo Risalo into Punjabi, which he did but the manuscript was confiscated by the then deputy martial law administrator of Sindh for dedicating it ZAB who was hanged by the regime.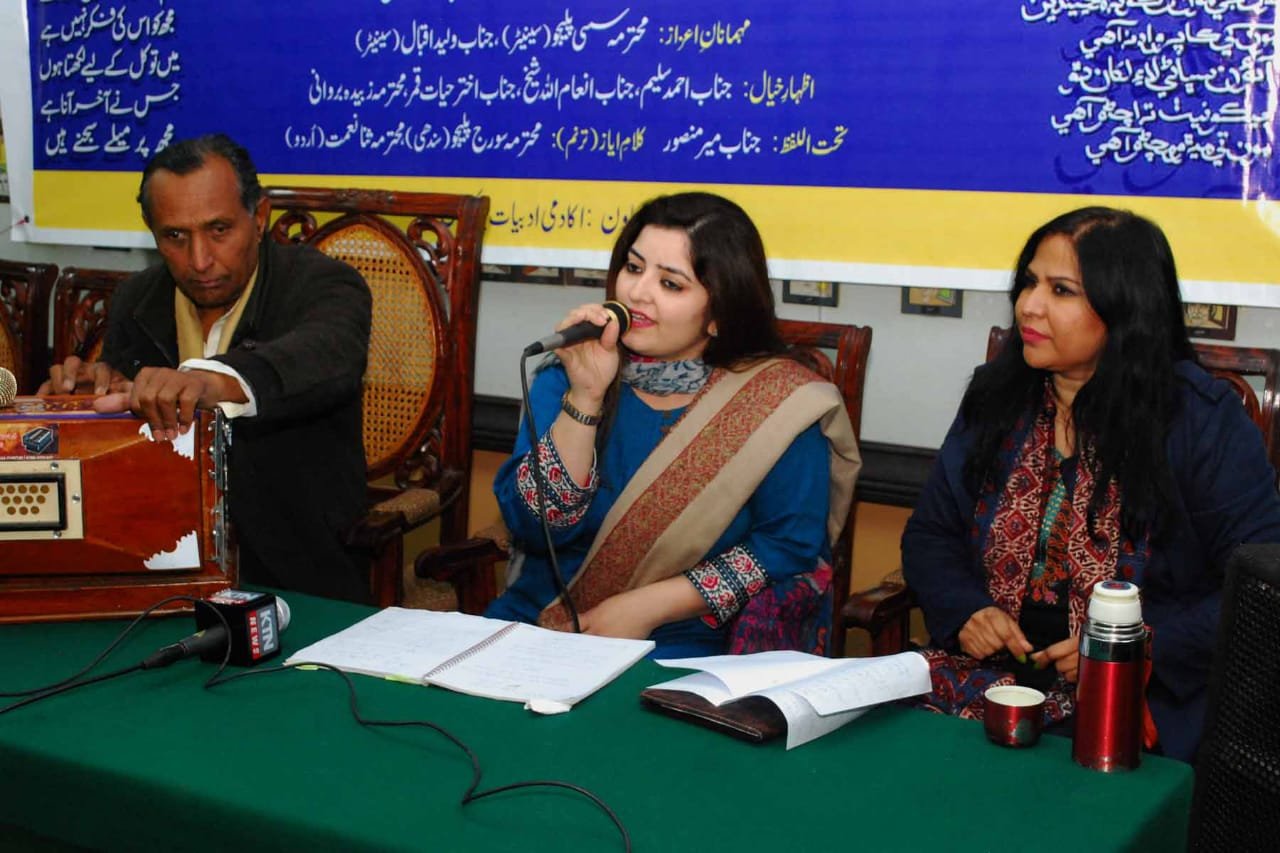 ---
Inamullah Sheikh, also shed light on the various philosophical aspects of Ayaz's poetry and said: "If anyone wants to understand South Asia, one must understand Shaikh Ayaz's poetry citing a quote of Will Durant who had stated that "If you want to understand Europe's greatness you must understand Voltaire".
Besides speeches, the event was laced with recitations of Ayaz's poetry in Sindhi and Urdu by Suraj Paleejo and Sana Niamat, respectively.
Akhtar Hayat Qamar, a young poet who has translated selected poems of Ayaz in Pashtu said Pashto, Sindhi, and Balochi be given national languages' status. His book was also launched at the event.
Zubaida Birwani, Safeerullah Khan and others also paid tribute to the poet and described his literary contribution unmatched which transcended boundaries and spread the message of love, social justice, and harmony.
Mahboob Zafar who conducted the session said Ayaz translated Shah Jo Risalo's 10,000 verses written by the 18th century Sufi poet Shah Abdul Latif Bhittai, from Sindhi to Urdu. He authored 60 books of poetry, short stories, novels, essays, travelogues, diaries, an autobiography, and plays in Sindhi and Urdu languages and thus, made an unparalleled contribution towards the literature.