In a remote valley of Chitral, the conservation programme turns local women into artisans, helping them generate extra income.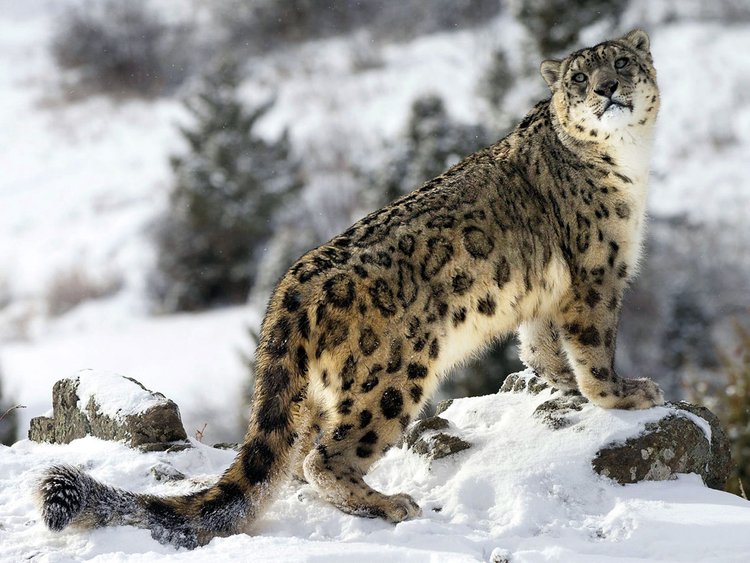 Shameem Ara, a housewife in remote Chitral valley, spends most of her leisure time drawing colourful decorative thread work on locally prepared handwoven Chitrali wool through embroidery. This helps her generate additional income to get her two children educated.
Due to lack of livelihood facilities, the majority of the male relatives in her 10-member joint family are dependent on harvest through farming on a meagre piece of land or on wages from menial jobs which they find occasionally.
The income generation opportunity she got at her home, and that too at a mountainous region, is part of the conservation effort by Snow Leopard Foundation (SLF) through women empowerment in the remote northern region is the habitat of snow leopard.
"Imparting skill development training as an opportunity for livelihood enhancement in remote Chitral valley is not only helping in the economic bolstering of communities living in areas with high risk of livestock predation by a carnivore, but also in changing their perception towards wild species especially snow leopard," says Moiz Rafi, Assistant Director Communication SLF.
"The community support programme is helping change the perception of local communities about the top predator and its prey, markhor, a wild goat with long spiral horns. This conservation-linked incentive programme is launched by Snow Leopard Foundation (SLF) with the objective of minimising human-snow leopard conflict," Rafi told APP.
The local women are also educated about the importance of snow leopard and other wild animals in the area, he elaborates. The programme, he said, has not only contributed in developing the skills of the local women but also helped in livelihood improvement.
Rafi said following the launch of the programme, a significant drop has been observed in the killing of the big cat in retaliation by locals over attack on livestock. Under the programme, 3000 livestock were also protected from leopard attack with the construction of predator-proof corrals for people.
"SLF through its Snow Leopard Enterprise (SLE) works in high-risk communities in Chitral by imparting training to local people, especially womenfolk living within the snow leopard habitat to produce handicrafts that are marketed regionally and internationally," explains Yasmeen Cheema, SLE Officer in Chitral district. Snow Leopard Enterprise was initially launched in Mongolia by the Snow Leopard Trust and its partners, and subsequently expanded to seven snow leopard range countries including Pakistan, he added.
"SLE provides women the opportunity to earn extra income for their families by knitting delicate embroidery and creating alluring hand printed clothes," she said.
The finished products are sent to SLE headquarters to display at the zoo stores. The revenue generated goes back to the participating families, Cheema said.
SLE is part of a community support programme which also includes livestock vaccination, livestock insurance scheme and nature clubs.
SLE was established in Pakistan in 2003 and the programme has now 108 female artisans working in four groups in four skill centers across Chitral.
Snow Leopard Foundation aims to expand the programme to other snow leopard landscapes. "We are planning to start SLE programme in snow leopard habitats in Gilgit Baltistan and Azad Jammu and Kashmir," she added.