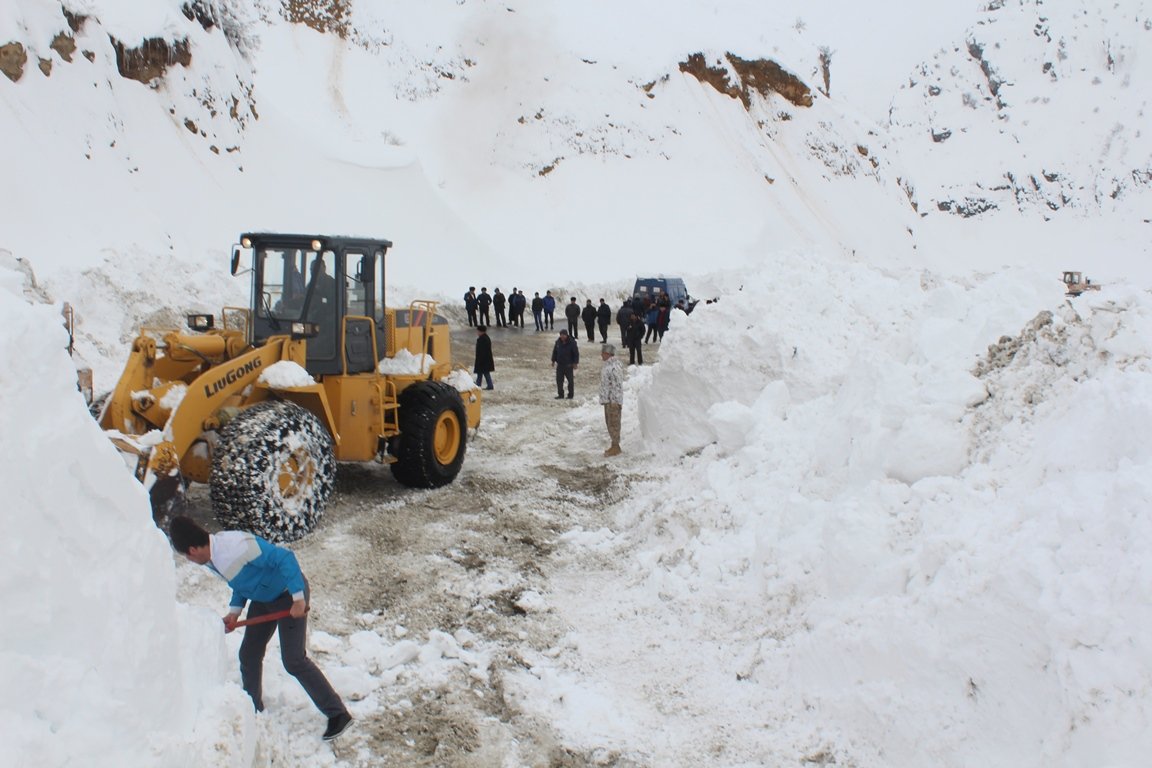 Heavy snowfall on Tuesday blocked again a main highway that connects Dushanbe, Tajikistan's capital city, with Sughd province.
The highway was reopened to traffic on Sunday but the fresh spell of snowfall triggered a series of avalanches that blocked the highway connecting Dushanbe and Khujand, the capital city of the northern Sughd province.
Avalanches also blocked the Dushanbe-Khujand highway at 10 places in the Varzob district, Umeda Yusufi, a spokeswoman for the Emergencies Committee, told media.
According to the official, special snow-removal machines and bulldozers are working at the blocked sites to restore traffic on the highway. However, it is unclear when the highway will be reopened to traffic, Ms Yusufi added.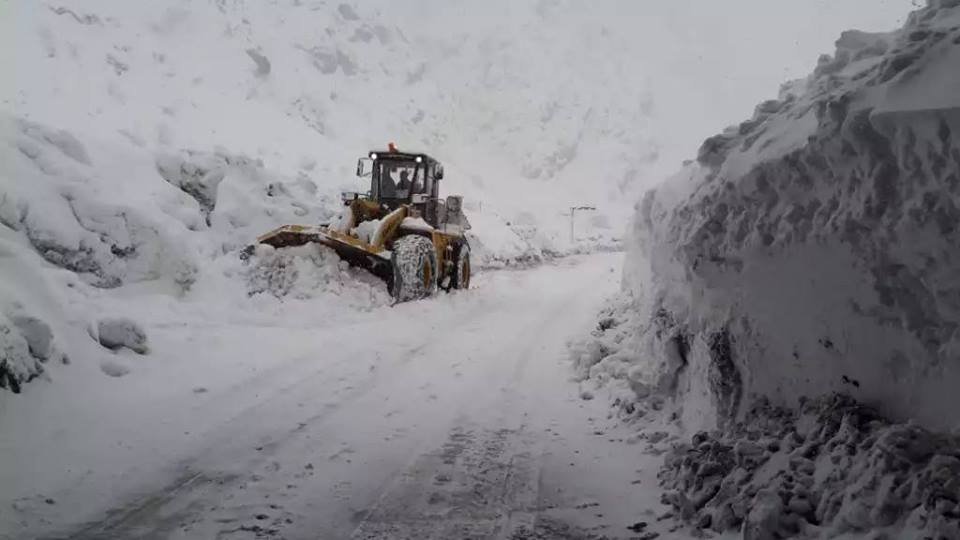 The Emergencies Committee has asked the people to avoid travel to mountain areas unnecessarily as the risk of further avalanches remains high.
Heavy snowfall on February 4 caused a series of snow-slides that blocked the highway connecting Dushanbe and the northern city of Khujand at several points.
"More than 10 avalanches occurred in the Varzob district yesterday blocking the Dushanbe-Khujand highway in several places on the section from the 47th kilometer to the 81st km," says the media centre of the Innovative Roads Solutions (IRS) Company which manages, operates the toll on the Dushanbe-Khujand-Chanak highway.
The Emergencies Committee has reportedly set up mobile rescue teams comprised of four to six people each to closely monitor the situation and ensure the safety of traffic on the most vulnerable sections of the highways connecting Dushanbe and Khujand in the Varzob district and the highway connecting Dushanbe and Khorog in the Vanj district of Gorno-Badakhshan Autonomous Region.
Avalanches and landslides kill dozens of people every year in Tajikistan which is covered by 93 percent mountains.
The unprecedented snowfall this year has caused hundreds of avalanches in the mountainous Central Asia republic. At least eight people were killed in incidents of snow-slides and avalanches last month.
An avalanche had partially damaged three residential buildings in Shugnan district last month.
Heavy snowfall on January 16 caused a series of avalanches that blocked the highway connecting Dushanbe and Khorog, at several points in Darvoz district, Vanj district, Rushan district, and Shugnan district.
Roads linking Khorog, Ishkashim and Murgab districts are still closed.
Meanwhile, roads leading from Dushanbe to other regions of the country are open for traffic.