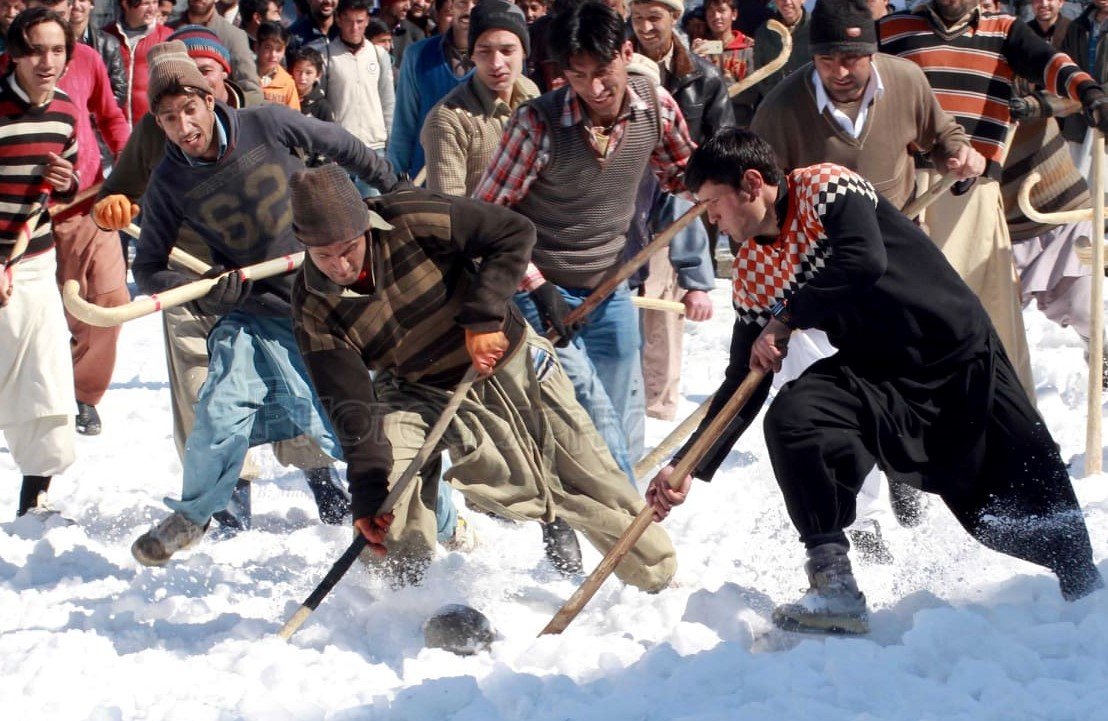 SKARDU
A one-day Snow Sports Festival was held in the municipal ground of Skardu on Saturday. The main feature of the gala, organised by army in collaboration with the district administration, was the traditional ancient Ko Polo competition.
A tough and thrilling game was played between Shigar Hurchos and Shigar Kalimal teams. The game ended in a draw as both the teams scored one goal each.
Ko Polo is played like hockey in a freestyle, in which there is no limit of age and rules of the game. Every one young or old can participate in it, pushing each other, fighting, kicking the ball with feet and throwing it with hand.
Later, a football match was also played between Olding Green and Shaheen teams.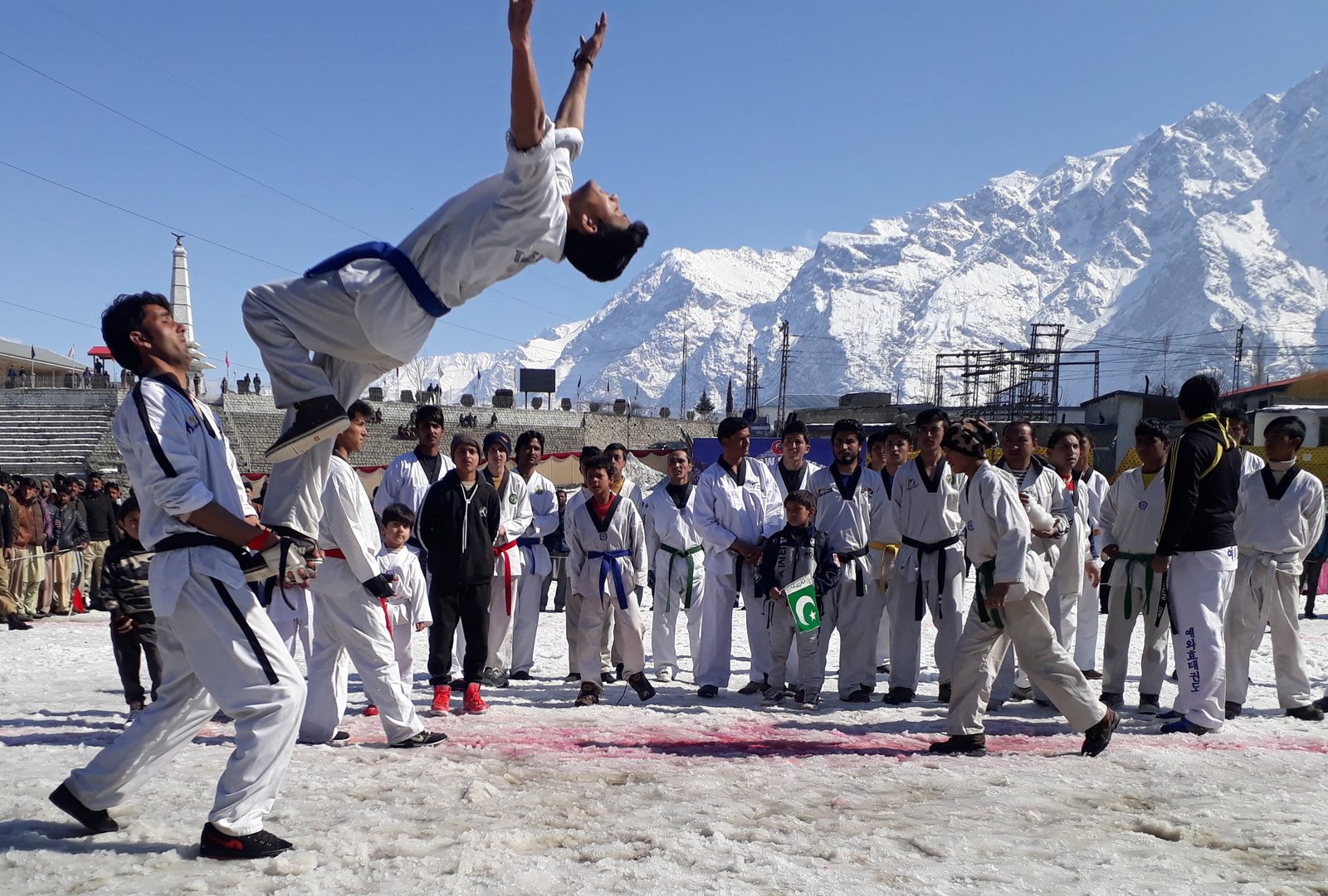 Besides, competition of volleyball, tug of war, judo karate was also held among various teams.
Another attraction of the festival was the participation of special persons is volleyball match.
The GB Scouts personnel presented beautiful folk dances receiving clapping and applaud from the spectators.
Earlier Gilgit-Baltistan's Force Commander Maj-Gen Ahsan Mehmood inaugurated the event by throwing a ball in the ground.
Addressing the audience, he said the aim of organising the snow sport gala was to promote winter tourism in the region.
He said Gilgit-Baltistan has a vast potential of all weather tourism and assured that the army will keep supporting such healthy activities in the region.
To encourage the special persons, the chief guest remained in the ground helping special persons to play the game.
Gen Mehmood distributed shields, awards and gifts among the winners.
GB Council member Wazir Akhlaq Hussain, civil and military officials, and a large number of people from across Baltistan attended the event.