Muhammad Ali Sadpara, his son Sajid Ali and Icelander John Snorri return back to Base Camp
High Asia Herald Report
Bad weather has forced the K2 winter expedition team to abort their final push to the top of the second-highest mountain peak of the world.
The trio climbers – John Snorri Sigurjonsson from Iceland, Muhammad Ali Sadpara and his son Sajid Ali from Gilgit-Baltistan — returned back to Base Camp on Monday.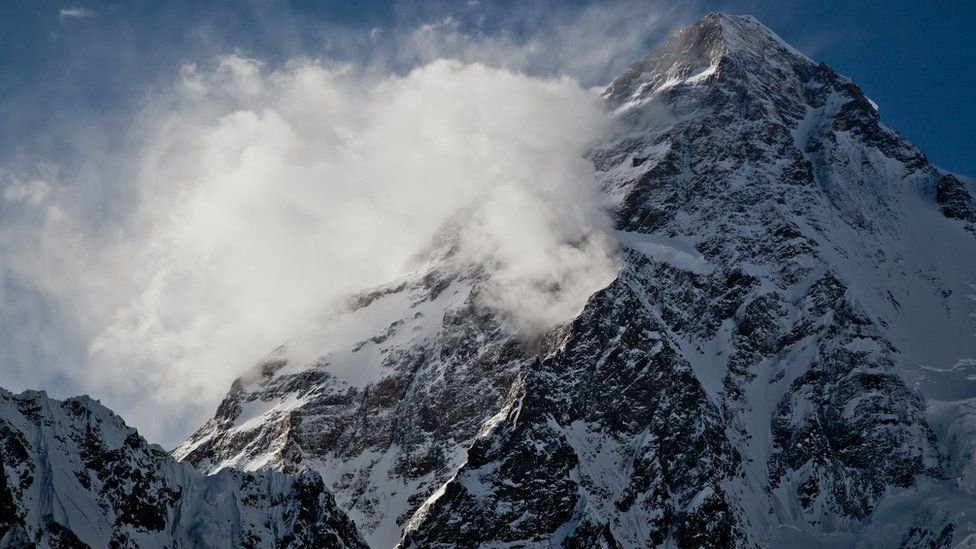 According to the latest updates posted by famous American mountaineer and speaker Alan Arnette on his blog page "John Snorri's team is back to Base Camp after high winds stopped their attempt. They intend to try again in early February. Several weather forecasts agree that winds will remain high."
Sadly, there are some people who are spreading false information.
Karrar Haidri, Secretary of the Alpine Club of Pakistan, noted: "There are some people impersonating Ali Sadpara on Twitter, Instagram and Facebook. Please note that all of them are fake accounts," he claimed.
Clearly, there is a "fog of climbing" element in reporting on these efforts. Last night was an excellent example for Snorri's team. Their own home team posted on John's account they were at C3 but their tracker showed C2. I noted both locations with caveats, stated Mr Arnette.
"Apparently, there were reports of a helicopter rescue of one member of Snorri's team (unnamed) on a 'private' Pakistani TV channel. Obviously, that didn't happen. If there was that would be an altitude first for Pakistan climbers. Also, the winds were too high. Karrar Haideri called it "fake news".
Snorri's team has been at K2 Base Camp since mid-December, almost six weeks now.
This season has already had more good weather days than we've seen for a winter K2 attempt. Recall that the first effort in the 1980s enjoyed only ten days in three months.
John Snorri had told Mr Arnette that they had come back to BC. The wind was too high at 6,800m."
"We are back in BC and all of us are safe and sound. After 17 hours ascent from BC to almost C3 we decided to stop and rest. At that time it was clear to us the strong winds came sooner than expected. This morning when we were packing our tent Ali's backpack blew away and exploded. We managed to save some of the things in the backpack but lost our summit mask," Mr Snorri told Mr Arnette.
"Still we are feeling well and already started to plan our next summit push. The window we are looking at is the 3rd to 5th of February. Ali and his son Sajid are amazing partners in the mountain, they are extremely strong and confident in their actions."
Their GPS tracker showed they reached 6,812.29 meters (22,350 feet). This is about the middle of the Black Pyramid. It's very unclear where they camped. Some reports suggest a "lower Camp 3" which would be in the pyramid itself. This would be a new camp in my experience. I assume they retreated back to high C2 as was indicated by their GPS at one point.