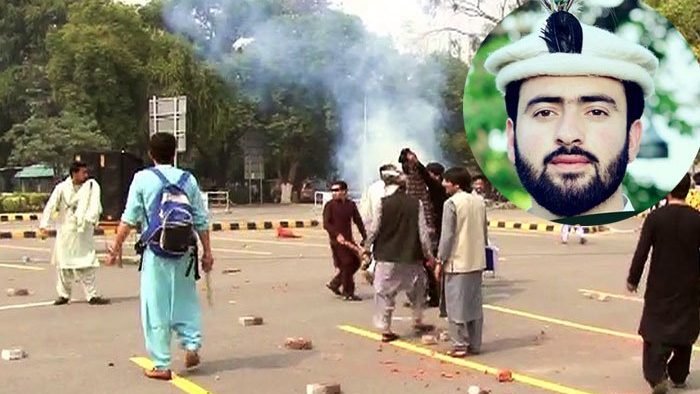 Over a dozen students belonging to different organisations injured in a clash between two groups on IIUI campus.
Islamabad: At least one student was killed and over a dozen others were injured in a clash between student groups in International Islamic University Islamabad (IIUI) overnight.
According to police and media reports clash erupted between activists of Islami Jamiat Tulaba (IJT), a radical religious student organisation, and nationalist students belonging to Seraiki Students Council (SSC), Pakhtun Students Council (PSC) affiliated with PkMAP and others.
During the clash, sticks, stones, and firearms were used that continued throughout Wednesday night till Thursday morning resulting in bullet injuries to over 10 students.
One of the injured identified as Syed Tufailur Rehman, a BS engineering student hailing from Gilgit-Baltistan, died of injuries in a hospital.
According to sources, Jamaat-i-Islami's deputy chief Liaqat Baloch was addressing a ceremony organized by the IJT in connection with a book festival on the campus.
Meanwhile, some students from the Saraiki Students Council insisted to join the event specifically dedicated to the female students on the third day.
The JI students reportedly didn't allow them leading to a clash between the rival groups that spread on the whole campus.
According to the sources, after the death of their colleague, the IJT activists attacked the students and chased them dragged them out of their hostel rooms and beat them up resulting in injuries to several students. They were taken to the Pakistan Institute of Medical Sciences.
The sources added that IJT activists also abducted eight students belonging to different nationalist organisations but released two of them later. Six students are still missing.
The sources said that after the armed clash, Rangers and police reached the IIUI main campus and brought the situation under control.
Islamabad deputy commissioner also confirmed in a tweet that a student had been killed in the clash.