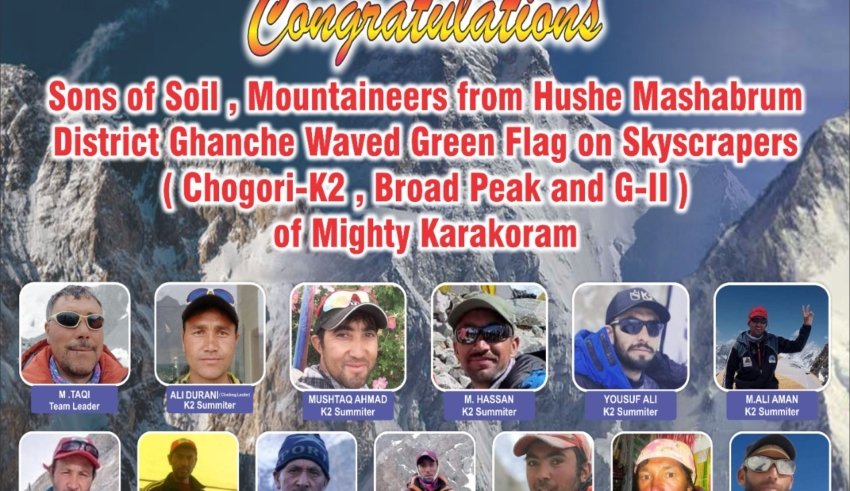 ---
News Desk
---
It was a season of landmark achievements and pride this summer for the Hushe mountaineering community as 12 high altitude porters from the valley of mountaineers like Little Karim put their foot on the top of the skyscrapers of the mighty Karakoram.
Hushe has maintained a record of producing young and talented climbers over the years as most of the summiteers this year just started climbing to 8000er after getting trained from Hushe Welfare Mountaineering and Climbing School and successfully did the job and made their people proud.
The summiteers from Hushe this year were Ali Durrani (K2), Mushtaq Ahmed (K2), Yousuf Meeri (K2), M. Hassan (K2), M. Ali Aman (K2), Zakir Hussain (K2), Hussain Ali (K2), Yousuf Ali (Broad Peak), Inayat Ali (Broad Peak), M. Ilyas (Broad peak), Zulfiqar Ali (G-II), Shujaat Ali (G-II).