---
They were part of the Garrett Madison multinational K2 Expedition 2021.
---
High Asia Herald Special
---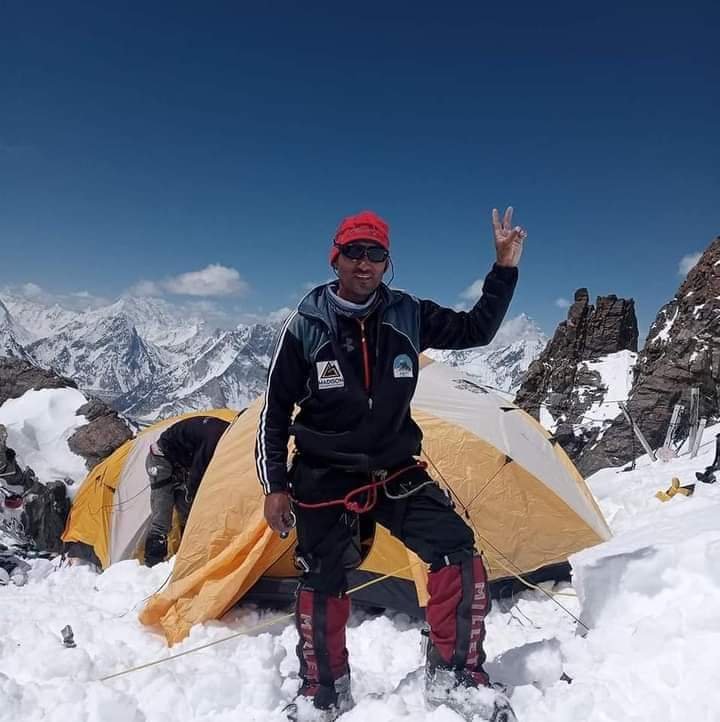 Islamabad, July 28: Twenty-one climbers, including three from Baltistan, scaled the 'savage mountain' on Tuesday.
The 21 multinational climbers were part of the K2 Expedition 2021 led by Garret Christian Madison from the USA.
The 21-member team made it to the summit at 5:43am, Khadim Ali, media coordinator of the expedition, told The High Asia Herald.
Earlier five climbers from Baltistan — four from Hushe Valley and Sharif from Sadpara — scaled K2 on Monday.
Pakistan's youngest climber Shehroz Kashif also put his feet on the top of the secobd highest mountain.
Khadim Ali, said that eight High Altitude Porters from Baltistan have so far climbed K2 since Monday.
The Hushe and METT K-2 Expedition teams have made remarkable achievement in a very harsh weather, he added.
---
They need recognition and appreciation from the government and the people.
Those who climbed K2 on Tuesday included three Americans, five Britons, three Pakistanis, nine Nepali Sherpas and a Kyrgyz woman climber.