The Abruzzi Spur and Cesen Routes on K2's southeast side. Photo: Cranfield University
Patience pays off for K2 climbers. In all 24 climbers make it to the summit of the savage mountain. This season's success rate remains 100%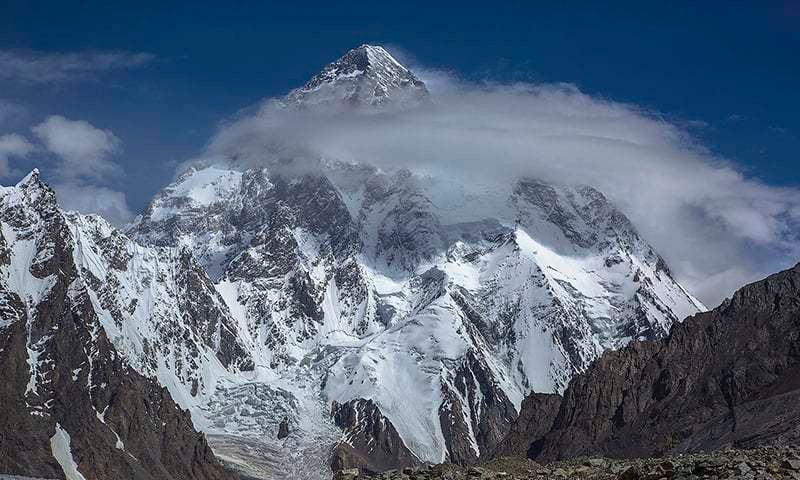 Islamabad, July 26:  Patience paid off for the K2 climbers who remained on the mountain after the first summit attempt failed last week because of dangerous conditions. A total of 19 people — a fraction of the 120 climbers who first showed up at K2 this season — reached the top between 3am and 8am Pakistan time today on Thursday, reports ExplorersWeb, an online mountaineering news portal.
Nirmal Purja and four other Nepali climbers had opened the route for others a day before, bringing the total number of climbers to 24. Moreover, it seems that no one turned back, giving a rare success rate of 100%.
Purja captured his tenth 8,000-er in just over three months, since he stood on the summit of Annapurna in Nepal on April 23.
Adrian Ballinger an American and Carla Perez an Ecuadorian climbed K2 on Wednesday without supplemental oxygen, The Himalayan Time said.
The July 25 successful climbers were from Bulgaria, Czech Republic, Germany, Austria, Nepal, Brazil, Argentina, the United States and Pakistan.
Three climbers from Gilgit-Baltistan were among those who reached atop of the 8,611 metres Savage Mountain. Sajid Ali Sadpara summited at 6:30am, followed by Dilawar Hussain at 7:10am and Yousuf Hushe at 7:20am.
Below, the list of July 25 summiteers, outfitted by Seven Summit Treks: Maximo Gustavo Kausch Serantes (Argentina); Karina Ragazzo Oliani and Moeses Fiamoncini (Brazil); Stefanov Stefan Ivanov (Bulgaria); David Roeske (US); Klara Kolouchova (Czech Republic); Herbert Diethelm Hellmuth and Anja Karena Blacha (Germany); Johann Wenzl (Austria); Kowalewski Waldemar Dominik (Poland); Temba Bhote, Kasang Dawa Sherpa, Ngima Dorchi Sherpa, Ngima Thenduk Sherpa, Chhepal Sherpa, and Ming Temba Sherpa (Nepal).
Adrian Ballinger, Carla Perez and their team descended from Camp 4 on Thursday and are back in Base Camp. Purja already sped back to BC on Wednesday. After letting his boots and down suit dry for a couple of hours, he left for Broad Peak. He plans to climb up to Camp 2 on Friday and reach the summit on Saturday.
This was also a triumph for Seven Summit Treks, the Nepalese outfitter which been criticized because of the large size of its teams and the low bar they set for their clients' past experience, writes sports journalist Angela Benavides in ExplorersWeb.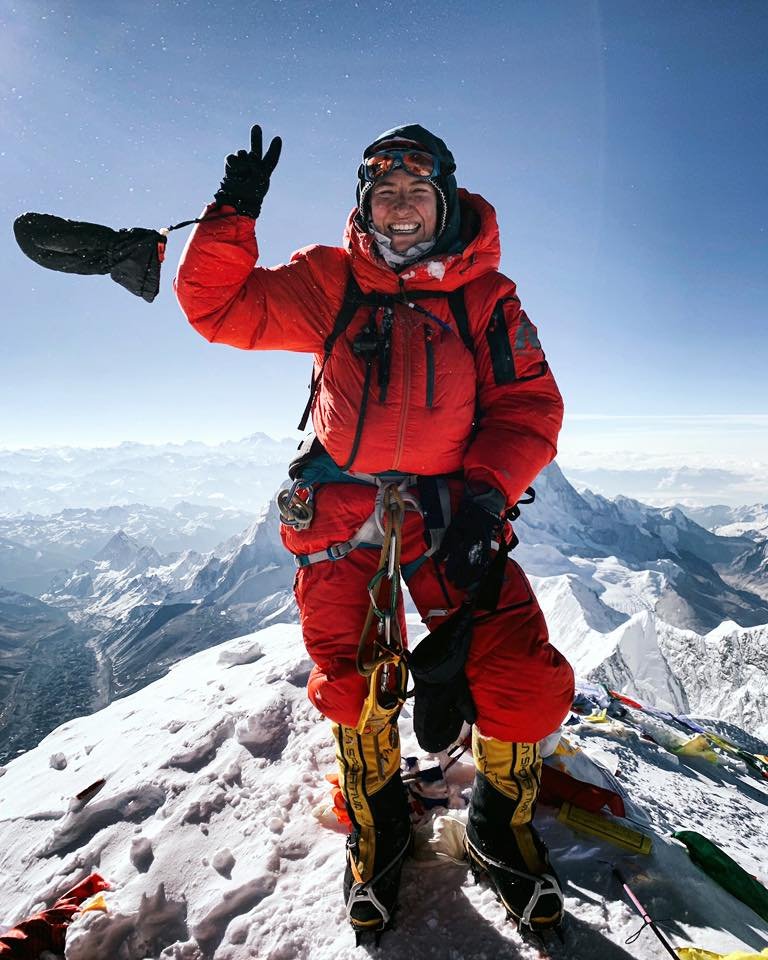 Lessons to learn?
Having the resources and personnel for a second summit try was key. Two other factors also made success possible: the good weather as some convenient winds last weekend swept away the troublesome snow above 8,000m; and the inspirational force of Purja alais 'NIMS' and his strong Sherpa team.
He was absolutely determined to summit K2 on his record quest, and he and his party went first to break trail, fix ropes and serve as guinea pigs in the avalanche zones.
While Purja's physical power is amazing, he is primarily a soldier rather than a mountaineer. His approach is unlike the national expeditions that first tackled the 8,000'ers early in the 20th century. Purja led a small army and applied military tactics and leadership to the mountain.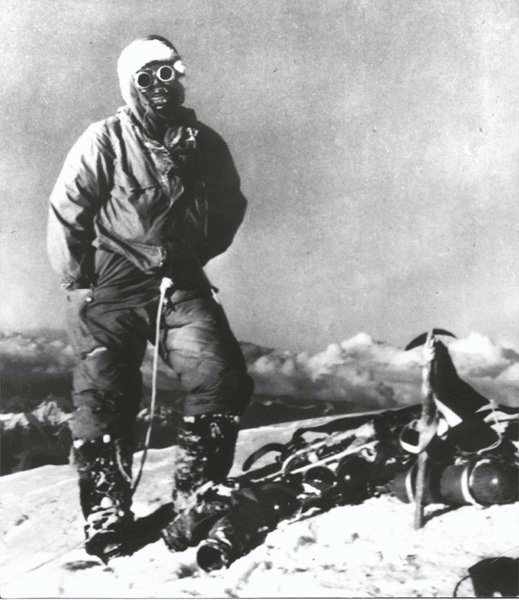 The question is, however, whether such tactics become the new norm among the listers — those stringing together a series of climbs, usually at speed. In the 21st century, with nothing left to conquer on the 8000'ers normal routes, each expedition will have to decide whether it is necessary or even wise to follow such methods, Ms Angela.
The age of the Conquistadors of the Useless brought glory to a few, but it also led to many deaths on the mountains for the sake of a egoistic goal. Even today, some climbers will end up in Wikipedia, others with their names carved on a plate at the Gilkey memorial for dead climbers near K2 Base Camp, she wrote.
Lino Lacedelli was the first man who conquered K2 in 1954. The feat brought glory to Italy but also had a dark side: A bitter controversy ensued about the expedition tactics and the leaders' behaviour toward Walter Bonatti and a porter who lost all his fingers when both were left outside for the night at 8,000m. Lacedelli and Compagnoni refused to help them, to avoid jeopardizing their summit chances the following day. Lacedelli apologized to Bonatti 50 years later, only to meet the latter's bitter refusal to forgive and, least of all, forget.