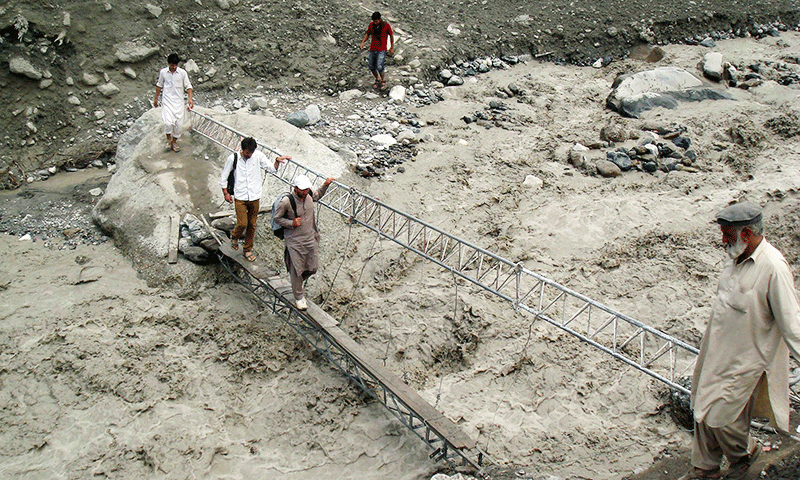 Herald Report
CHITRAL: Three people died and four sustained injuries as under-repair water pipeline fell into Chitral river on Saturday, police and local rescue service sources told The High Asia Herald.
Local people were busy in repairing the main pipelines running over the Chitral River in Mori Payeen village, 30km away from here.
The incident occurred when one of the pipes collapsed as a result of which seven people standing over it fell into the river, one of the eyewitnesses said.
Four of the seven were rescued while the three others identified as Wasiullah, Afsaruddin and Ina­yatur Rahman drowned in the river.
The body of Inayat could not be retrieved from the river.
Later on, the villagers blocked the Booni Road to lodge protest against the government failure to restore the water supply line which had been destroyed by July 7 flash flood.
The villagers were demanding the resignation of chief minister and the elected representatives of Chitral and district nazim.
The village gets drinking as well as irrigation water from the Gollen Valley on the other side of the river through a siphon system which was washed away when the valley was hit by a flood caused by outburst of a glacial lake (GLOF). Eversince the village of more than 300 habitants has been without water.
The villagers complained that the government paid no heed to their frantic calls and did nothing to restore the water supply.
They also said that Rescue 1122 staff reached the spot three hours late after the incident and they could have saved at least one of the dead.