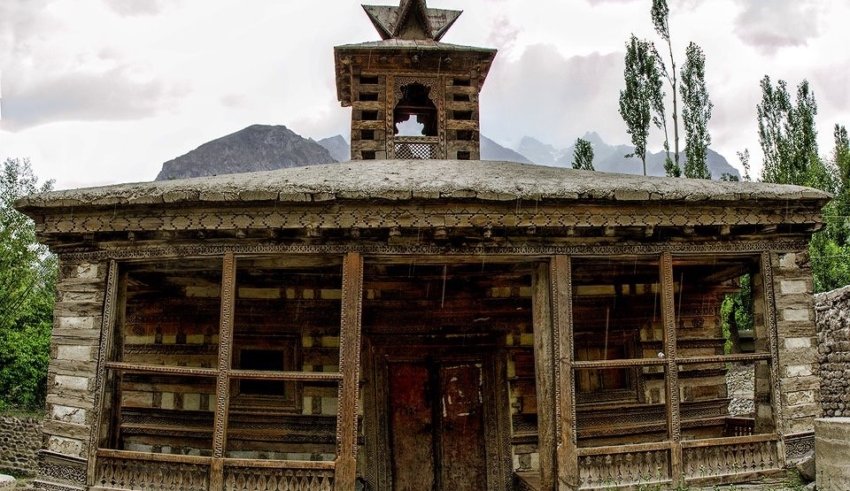 Something remarkable is taking place around the Shigar and Khaplu forts of Baltistan. Immersed in the breathtaking scenery of the Karakoram Mountains — some of the highest in the world — and steeped in four centuries of folklore and legends, community heritage and culture are being revitalised, according to a report published on AKDN website. 
Remote communities are reviving ancient construction techniques. Buildings and public places are being restored.  In the process, these villages have become showcases for the culture of the area, for dignity, and for hope.
While the first projects of the Aga Khan Trust for Culture (AKTC) in the Hunza Valley of Pakistan focused on "the physical, social, cultural and economic revitalisation of communities in the developing world", restoration of the Shigar Fort/Palace and its conversion into a hotel represented a pioneering approach.
The Shigar project was meant to bring cultural and economic objectives together in a way that sustained the maintenance of the Fort — while providing a catalyst for economic improvement in the area. Each project was to be a "node" for development. A nearby demonstration project was designed to exhibit low-cost improvements and revive local construction techniques.
The Khaplu Fort was in a shambles, and "was falling to one side and we fixed it. The baradari was completely disintegrated. We rebuilt it," says Muhammad Hussain, a carpenter, who had also worked on the rehabilitation of the Astana (shrine of Mir Muhammad) in Hundili and at Shigar Fort.
For Khaplu Khanqah, people initially wanted to build a concrete building. When they saw work of Khaplu Palace and the benefits of local architecture and local material, they decided to construct the buildings using local architecture, local materials, and construction techniques, says Sher Ghazi, Technical Manager at the AKCSP. Hence we hired 90% local workforce from Shigar and Khaplu, provided them with training and enhanced their capacity. he added. New people are now taking interest to learn the local technique with new ideas, says Mr Ghazi. The long-term of this is that the new buildings being constructed in this village and the region will be good quality buildings, without a negative impact on the environment, he elaborated.
People would prefer to visit historic and tourist places and talk about Punjab, Sindh, and Balochistan. No one would come to Baltistan. But since the Shigar Palace has been restored the Shigar valley and Baltistan have come to the limelight, says  Muhammad Hassan, a local resident.
Had the Shigar Fort been not restored, the Jamia Masjid would have not been in this shape rather it would have RCC building. Many constructions had been shifted to RCC-style-building. Now, many mosques, Imambargahs, and schools, including Abruzzi School, Astana (shrine) of Mir Yahya and Abrique Mosque, as well as hotels are being built on local style, says Wazir Fida Ali, President, Town Management Society, Shigar.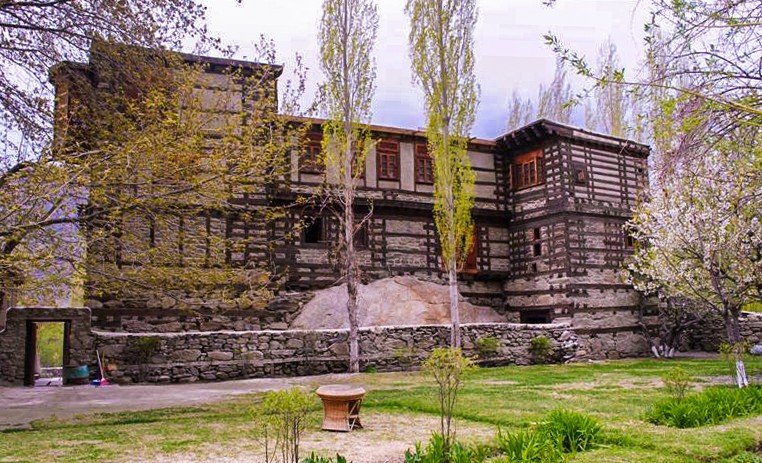 Over 25-30 individuals have been given employment here since the construction of Shigar Fort, he said. The local market is flourishing; Guests and visitors buy our local material and hire jeeps, he added. We used to take out products to other cities like Skardu for sales. But after the restoration of the Shigar Fort, domestic and international tourists come here and buy our products right from our doorsteps. This has a massive positive impact on our society in terms of economy, he said.
Women are also reaping the benefits. Karigar, a handicraft centre at the Shigar Fort, has been set up for providing training to women on local handicrafts. "We are witnessing a substantial change in society. About 1,200 to 1,300 women and girls are trained at the local handicraft centre and we have started earning. Unemployment was very high and now all are employed," says Sajida Batool, a tailor at the centre.
"With this kind of project,  the beneficiaries are the poor," says Muhammad Iqbal, the supervisor at the Khaplu Palace. The rich can manage to get a job everywhere but the poor do not get job anywhere, except such organizations he added.
We are basically sustaining 42 households from Shigar Fort and 32 from Kahplu Palace, the projects run by Serena Hotels. And it is not just that, we buy all the products from local villages. So give business to the local community, we improve its livelihood and what we earn, we give it back to the TMS (Town Management Society) and then they use it to further causes of village, like paving the bazaar, renovating mosques making them attractive so that more tourists to come", says Sarwat Majeed, General Manager, Serena North.
Today, the Shigar and Khaplu projects have delivered on their promise of improving the quality of life for residents. They have also received a number of awards (notably 13 UNESCO World Heritage Awards) and attracted tourism — and tourism dollars — to the areas. But perhaps its highest accolade came in the Financial Times, where William Dalrymple lauded Khaplu Fort as the "number one travel discovery of the year".
Read: https://www.akdn.org/where-we-work/south-asia/pakistan/cultural-development/conservation-and-development-gilgit-baltistan