Another-view-of-Gokyo-in-tge-summer-of-1985-before-the-tourists-got-there-NT-Weekend-Longreads-1
Tourism and climate change are transforming the fragile mountain ecosystems in the Karakorams, Himalaya-Hindu Kush and Pamirs. Ang Rita Sherpa, a native of Gokyo, in an article in Nepali Times, reflects on the increasing pressure of human activities on natural spaces and the lakes in the Solokhumbu district of Nepal. Chairman of Partners Nepal, a local nonprofit organisation that helps Himalayan communities keep or restore their nature and culture, Mr Ang Rita reflects on how much his childhood playground has changed because of tourism.–Editor 
Gokyo back in 1985 (left) and now. Photos Ang Rita Sherpa.
Gokyo is one of the most popular spots for trekkers in the Everest region, thanks to its spectacular views of nearby Cholatse, Thamserku, Kangtega and the sheer South Face of Cho Oyu. Like a river of ice, the Ngozunpa Glacier — at 36km, the longest in Nepal — flows just above the village. One level below the lateral moraine, a green valley and a system of turquoise lakes spread out.
"I was born in the ancient mountain ecosystem of Solukhumbu in Nepal. For me, not to be among the mountains is like being without parents who look after their children and prepare them for their future."
The mountain landscape is not just the icy peaks that tower above us, but also a natural habitat in which highland people like myself live, inheriting the rich natural and cultural resources. We have borrowed it from our ancestors to live in and admire in this life before we pass it on to future generations.
From a purely material point of view, mountains are rich in natural resources that include water, timber, minerals and rare biodiversity. They call them 'eco-system services'. However, equally important is the healthy, natural lifestyle and rich cultural heritage of mountain peoples.
Mountains also offer a place of rest from the troubles of the world and are a desirable destination for tourists, migrants, pilgrims, or just urban refugees who seek solitude, adventure, recreation, scenic and spiritual beauty.
For centuries, the relative remoteness and isolation of mountains protected them from human impact, and even if people used the natural resources they did so more sustainably than in many lowlands.
But with better connectivity, the combined advances in extractive resource technology and increased leisure time, both the negative and the positive impacts of human activity in mountainous regions have increased significantly.
As the mountains become more accessible, and as we learn to exploit their ecosystems for material development and benefits, it brings about a degradation of the natural environment. These delicate systems are being negatively impacted by an increase in local populations, as well as the large-scale annual migration of tourists and adventurers.
Once secluded areas are now opening to exploitation by industry and tourism. We should consider the lessons and history of Nepal's own national development and that of our tourism industry.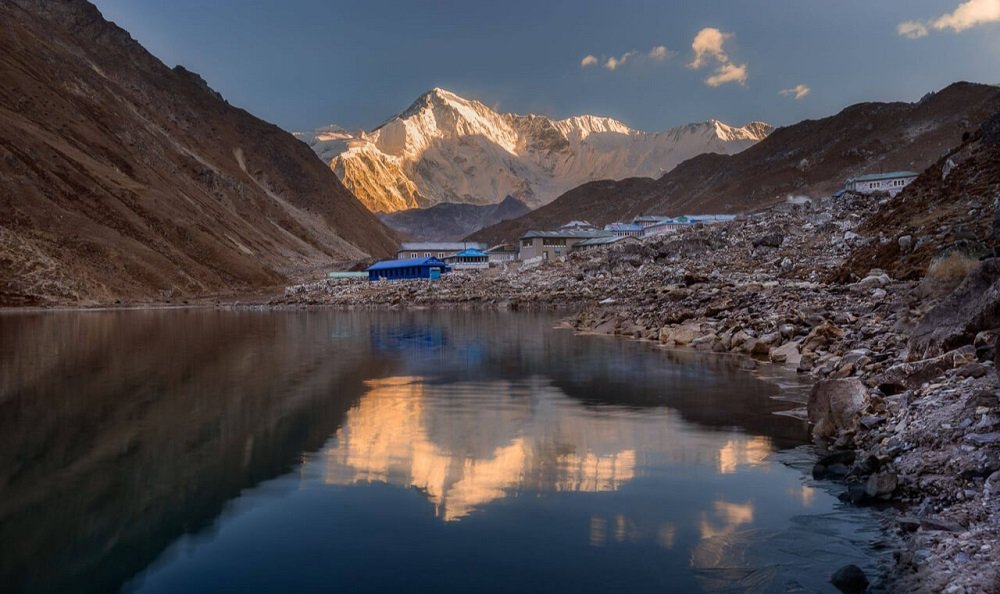 Another view of Gokyo in the summer of 1985 before the tourists got there.
The COVID-19 pandemic gives the mountains of Nepal a breathing space and it buys us time to chart a new course so that our development model does not come at the cost of irreversible natural degradation.
As previously remote and pristine areas are opened to human exploitation and activity, there is an increasingly urgent need to act to protect and nurture nature in the same manner that it has nurtured our people.
Growing up as a Sherpa boy in the then remote mountains of Solukhumbu, I have experienced the changes in these mountainous regions first-hand. Like the rest of the mountainous regions of Nepal, Gokyo Valley of Khumbu Pasanglhamu Rural Municipality 4, is being transformed by development.
Thirty years ago, Gokyo valley along the Ngozumba Glacier, Nepal's longest, was uninhabited except for the summer grazing of livestock. Gokyo also has religious significance and has remained a sacred pilgrimage site for centuries.
The holy Gokyo Lakes at 4,750m-5,000m are popular pilgrimage destinations for both Hindus and Buddhists. During the Janai Purnima
Festival in mid-August, thousands of Hindu and Buddhist pilgrims flock to the holy site to bathe and renew themselves.
The spectacular blue lake was internationally designated as a Ramsar wetland preservation site in 2007. Gokyo is not only a destination for grazing yaks and spiritual pilgrimage, it is the home of many unique and rare species. The alpine biomes of the lakes support endangered and unique flora and fauna.
Endemic medicinal and aromatic plants species such as the flowering Kobresia fissiglumis or the medicinal kutki plant are a resource for local populations. While the ecosystem is delicate, it is able to support large mammals such as the Himalayan Tahr and the Snow Leopard.
The lakes are also an important stopover for birds on their trans-Himalayan migrations twice a year. Flocks of migratory ducks briefly join local birds such as the wood snipe on their way to and from the Tibetan Plateau and beyond.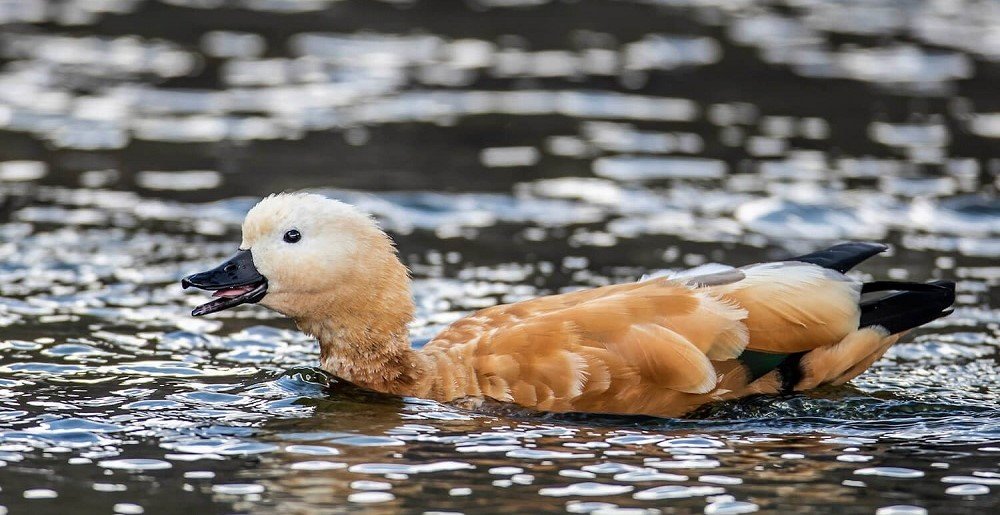 However, during the last two decades, Gokyo Valley has become the second most popular remote destination among trekkers seeking adventure, challenges and solitude. The main attractions are the mountains all around from Cho Oyu that rises up at the head of the valley, to Mt Everest and Makalu to the east, and Thamserku and Kangtega to the south.
Many trekkers started making Gokyo their destination to avoid the crowds on the Everest Trail, and also because the view from Gokyo Ri is more spectacular.  The Sagarmatha National Park received more than 60,000 tourists in 2019, and a third of them visited Gokyo.
When asked, trekkers cite several reasons for why they come to Gokyo. Many believe that the panorama from Kala Patar above Everest Base Camp is actually much more constricted by high mountains, and there are no human settlements in the upper Khumbu Glacier to give the human touch.
The other attractions of Gokyo were:
A better perspective on Mt Everest by means of a shorter and more easily accomplished route.
More professional excursions to the lake and surrounding viewpoints.
Sherpa ancestral culture, traditional mountain villages and friendly homestays.
An overwhelming, inspiring and incredible landscape all along the trail as well as from Gokyo Ri.
Challenging walks and healthy activity.
Delicious, healthy and appetising local dishes and meals in Sherpa family lodgings.
The camaraderie and storytelling around the fire or stove.
Stunning sunsets and
While the number of visitors to the Gokyo Valley is small compared to those visiting the Everest Base Camp their impact is nevertheless significant and growing. Tourism in the Gokyo Valley has, without a doubt, provided a range of positive opportunities to the local people in the form of employment and income. This feature was first published in the Nepali Times. (To be continued)