Farman Ali & Anayat Baig
---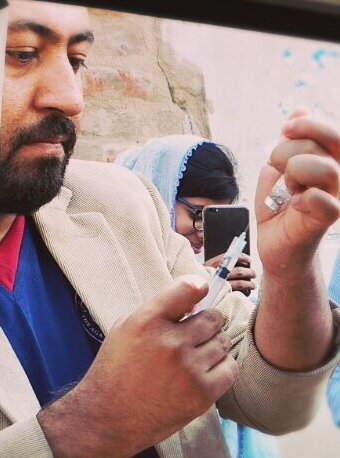 A new research report about an outbreak of typhoid in Hyderabad, Sindh, caused by drug-resistant "superbug" strain, has set off alarming bells among health practitioners and government officials.
Scientists have warned that treatment options for the new strain are running out, after uncovering the genetic cause of the strain's antibiotic resistance.
Researchers from Britain's Wellcome Sanger Institute who analysed the genetics of the typhoid strain found it had mutated and acquired an extra piece of DNA to become resistant to multiple antibiotics.
According to the research report, published in mBio, a medical journal, the researchers found that the bacterial strain that causes the outbreak is resistant to five antibiotics.
"This is the first time we have seen an outbreak of extensively drug-resistant typhoid," said Elizabeth Klemm, who co-led the analysis work at the Sanger Institute.
"Prevention of the epidemic is possible only by mass vaccination of children with Typbar TCV (Typhoid Conjugate Vaccine), one of the safest and WHO-approved vaccines available in the world," says Dr Sultan Karim.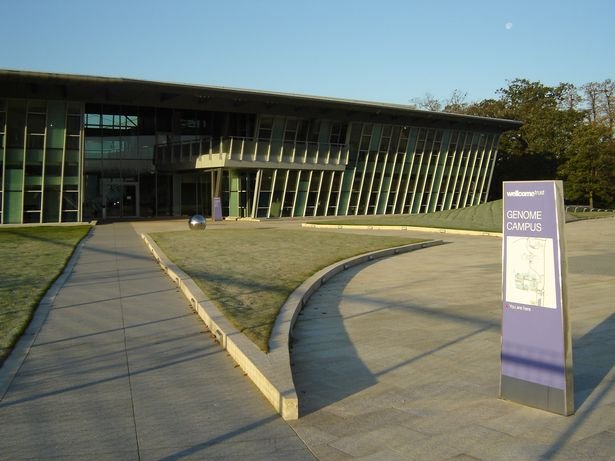 Dr Karim, who is head of the Typhoid Outbreak Investigation and Control (TOIC) project in Hyderabad, told to the High Asia Herald health correspondent that the outbreak of typhoid caused by new strain is a major challenge and feared that it may spread to other parts of the country if not controlled.
"Ceftriaxone-resistant salmonella typhi outbreak in Hyderabad is a major threat and if we fail to contain the bacteria, it can spread to other parts of the country which will multiply the burden of typhoid to ten-fold in the near future, as one patient needs 14 days treatment with one week to ten days hospitalisation," he says.
Moreover, the risk of complication also increases in patients with multidrug-resistant bacteria.
According to Dr Karim, the Aga Khan University (AKU), in coordination with the Sindh health department authorities and district administration, has already taken the initiative to control the spread of the bacteria.
AKU is actively monitoring the suspected enteric fever cases in different talukas (towns) of Hyderabad, he says.
Typhoid is a potentially lethal disease caused by poor sanitation and contaminated drinking water. We have collected water samples from different areas for testing the presence of faecal contamination with the virus.
But paediatricians and gastroenterologists blame a number of deaths in the city on the outbreak of typhoid.
According to media reports, dozens of children died in Hyderabad last year as a result of the outbreak of typhoid.
However, Dr Farah Qamar, an associate professor in paediatrics and child health at AKU, says there has been one death of a six-year-old girl due to the outbreak in Hyderabad.
The outbreak was identified by the AKU when two cases of ceftriaxone-resistant S. typhi were reported at a laboratory of AKUH at Hyderabad in November 2016.
Researchers and laborato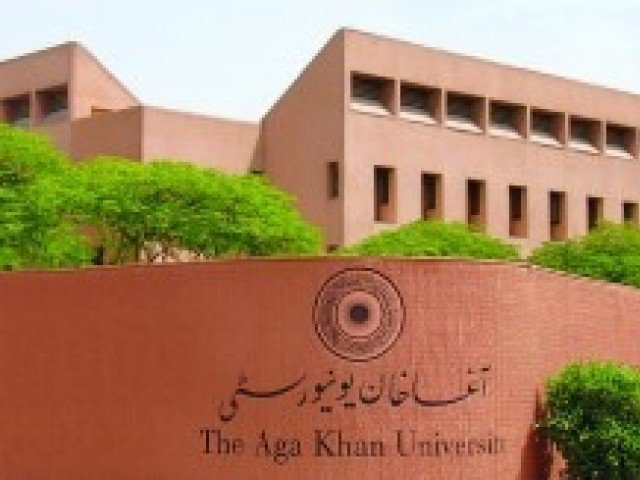 ry staff from AKU detected over 800 cases of drug-resistant typhoid in Hyderabad alone during November 2016 and December 2017. The drug-resistant strain is still spreading, according to experts from AKU who worked with the Sanger team.
However, Dr Karim says they have so far received 425 confirmed cases from the AKU laboratories.
This is an alarming development since only six cases of drug-resistant typhoid were found in the whole of Pakistan over a five-year period between 2009 and 2014, Dr Karim says, stressing timely intervention to curtail the spread of disease to other parts of the country.
"The Sindh government is very serious in this regard. The DG Health, Provincial Disease Surveillance Response Unit (PDSRU) and, District Health Officer (DHO) office, Field Epidemiology and Laboratory Training Program (FELTP) and District Polio Control Rooms (DPCR) are closely monitoring and supporting the interventions taken by the AKU."
"The community is also cooperating with our field teams in this regard which reflects their concern about the epidemic," says Dr Karim.
In the spring of 2017, Prof Rumina Hasan from the department of pathology and microbiology, Dr Sadia Shakoor, an assistant professor in the department of pathology and laboratory medicine, and Dr Tahir Yousafzai, senior instructor in paediatrics and child health at AKU contacted the Wellcome Sanger Institute and Public Health England to analyse the strain.
Sanger Institute scientists performed whole-genome sequencing of typhoid samples to investigate the genetic cause behind its high level of antibiotic resistance. They found that a strain known as H58 has caused the typhoid outbreak, already known to be linked to drug-resistant cases. The strain had gained an extra strand of bacterial DNA – a plasmid – that encoded for additional antibiotic resistance genes. Typhoid possibly picked up the plasmid from E. coli.
The Sanger scientists in their previous research in 2015 found that the H58 strain of typhoid first emerged in South Asia 25 to 30 years ago. It initially took hold in Asia and Africa before spreading around the world, becoming the dominant strain by 2015.
What is typhoid?
Typhoid is a highly contagious infection caused by the Salmonella enterica serovar typhi bacteria. It is contracted by consuming contaminated foods or drinks.
It spreads through a human population in areas with poor water sanitation when contaminated food or water is consumed
Symptoms
Common symptoms of typhoid include fever, headache, abdominal pain, pink spots on the chest and nausea accompanied by vomiting or diarrhea, especially among children. If left untreated, typhoid can cause severe and deadly complications.
Precautionary measures
The infection of typhoid can be avoided by taking simple precautionary measures at home. Such measures include drinking only boiled water, avoiding street food, washing hands after using the toilet and before eating and drinking.
Treatment
While the infection can be treated with available antibiotics, an increasing number of resistance cases are being reported where ceftriaxone has been used.
"This antibiotic losing its efficacy means we have to find new ways of treating typhoid," says Dr Qamar, who is head of the team that is investigating the typhoid outbreak in Hyderabad. She also serves as the Principal Investigator for Sabin's Surveillance of Enteric Fever in Asia project, to establish the burden of typhoid and paratyphoid in Bangladesh, India, Nepal and Pakistan.
According to Charlie Weller, head of vaccines at Britain's Wellcome Trust, the findings are a clear warning that "treatment options for typhoid are running out" and focusing on prevention was now vital.
The WHO and the GAVI global vaccine alliance have earmarked $85 million to help support the introduction of typhoid vaccines in poor countries.
"It is important to also educate the public in hygiene measures so as to prevent cases of typhoid from occurring," says Dr Qamar. "An effective way of preventing typhoid fever is vaccination, but vaccines have remained underused," she adds.
Vaccination drive
The AKU Hospital in collaboration with the Sindh health department launched a vaccination campaign in two talukas of Hyderabad to protect children from the outbreak of drug-resistant typhoid.
"We are conducting mass vaccination of the children of age from six months up to years to prevent the potential threat, says Dr Karim.
Our team has so far vaccinated over 15,000 children. Around 250,000 children in Latifabad and Qasimabad, the worst-hit talukas in the district, will be given vaccinated, says Dr Karim.
The vaccines are very safe and pre-qualified by the WHO which can be given to children of age less than two years.
The vaccination drive will be conducted over a three to four month period by 15 teams of vaccinators from Hyderabad's health department, the provincial disease surveillance unit, the district and local government officials as well as AKU and staff from the Field Epidemiology and Laboratory Training Programme of the Centres for Disease Control and Prevention during the campaign.
Doses of the vaccine were purchased through funding from the Bill and Melinda Gates Foundation's Emergency Response fund after AKU researchers presented data about the outbreak at an international summit in Uganda in April 2017.
Dr Anita Zaidi, Director of Vaccine Development, Surveillance, and Enteric and Diarrheal Diseases at the Bill and Melinda Gates Foundation supported global efforts to generate evidence of the efficacy of this vaccine against typhoid fever.
"We are pleased to support the Sindh government's initiative as part of our overall strategy to combat typhoid through an integrated approach including access to clean water, improved sanitation, and immunisation," said Dr Zaidi, a former chair of the Department of Paediatrics and Child Health at AKU.