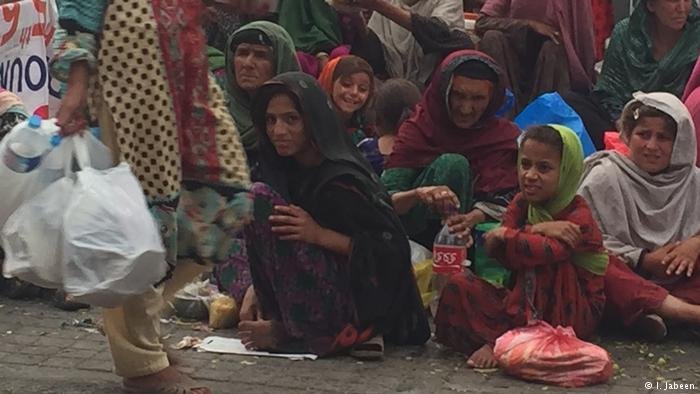 EVEN for a society that views most form of rights-based activism with suspicion, the backlash against Aurat March has been particularly acrimonious.
In the days since the protests were staged in several cities across Pakistan, countless women have been subjected to retaliation — from photos of their placards being doctored, to receiving death and rape threats, to having established political and cultural figures attack them.
Powerful men who rarely have much to say about women that isn't sexist sought to lecture them on gender equality, cast aspersions on their agenda (despite transparent manifestoes issued by the organisers), and from a perch of considerable privilege, claim that the exercise was 'elitist' despite its obvious diversity.
Also: https://www.dawn.com/news/1470018/bilawal-assures-activists-his-support-against-any-attack-on-womens-rights-campaign
In turn, irresponsible sections of the press, eager to milk controversy for ratings, amplified the sanctimonious outrage of these usual suspects and their support bases by giving disproportionate coverage to certain placards rather than contextualising them along with the actual demands and the ideological framework of Aurat March.
Take a look: Should feminists claim Aurat March's 'vulgar' posters? Yes, absolutely
While the right-wing vitriol is hardly surprising, perhaps more disappointing is that some seasoned progressives, instead of extending guidance and support, sought to distance themselves or stay silent in the face of the onslaught against this new generation of women activists. Pakistan is not unique in how pervasive the myth is that feminism is somehow anti-male instead of pro-equality, or that human rights are finite resources that can't be extended to one without depriving the other. But the suggestion that some of the wit on display at the marches delegitimises and detracts from women's struggles is disingenuous.
Also read: Also read: https://www.dawn.com/news/1394385/why-the-aurat-march-is-a-revolutionary-feat-for-pakistan
The fact that female humour struck such a deep nerve underscores its potency to expose the fragility of patriarchy and undermine the received wisdoms that lend it power. The responses to Aurat March clearly prove that, across the political spectrum, there is a need to consider whether our words and actions are making this country safer and more equitable for women, or merely contributing to their exploitation and oppression.
The editorial was first Published in Dawn, March 19th, 2019